PRODUCT
SUPERCHARGER
GT SUPERCHARGER
HKS GT SUPERCHARGER PULLEY TEST
SUPERCHARGER Output Adjustment
To adjust the output of the HKS GT SUPERCHARGER, we do it by adjusting the supercharger RPM depending on the engine specification. When using the HKS GT SUPERCHARGER, the maximum RPM of the SUPERCHARGER must be within the maximum allowable RPM of each unit. Use the following formula to calculate the SUPERCHARGER's maximum RPM.
Equation the Max Impeller Speed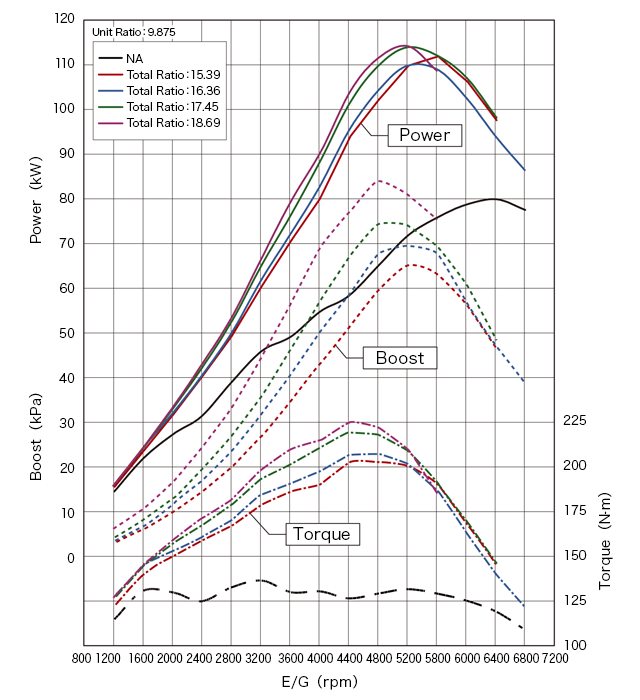 The graph above shows a example of the output characteristics when changing the total ratio.