PRODUCT
SUPERCHARGER
GT SUPERCHARGER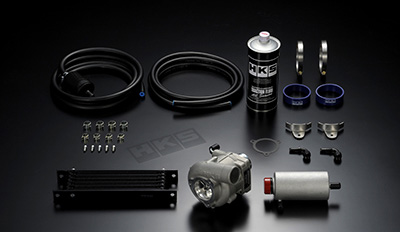 【GT SUPERCHARGER Universal Kit】
It is a kit that has main unit of GT SUPERCHARGER and the traction oil related parts. Please use this kit for a vehicle that's not in the Vehicle Specific Kit.
COMPLETE PARTS
Main unit
Traction Fluid I 800ml
Oil cooler
Hose Assy for Traction Fluid×2
Oil Tank
Others
(* Pulley is not included.)
MODEL
MAX IMPELLER
SPEED
MAX PRESSURE
RATIO
MAX
FLOW
POWER
RANGE
DRIVE UNIT
RATIO
UNIT
WEIGHT
rpm
-
kg/s
ps
-
kg
GTS4015HP
110,000
3.0
0.17
100~150
9.875
3.5
GTS8555
100,000
2.6
0.59
300~550
9.368
5.3
Other Parts
These are other supporting parts for installation for GT Supercharger Universal Kit. The parts needed would be different for each vehicle and might have to modify the parts.

STD BLOW OFF VALVE

PULLEY Φ85

PULLEY Φ70

PULLEY Φ60

BLOW OFF VALVE FLANGE

SUCTION FLANG

Braket GTS8550/7040/4015HP