PRODUCT
SUPPORT PARTS
PRODUCT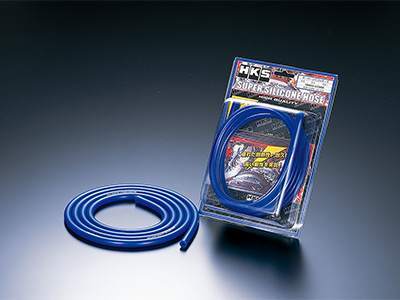 【SUPER SILICONE HOUSE】
High Heat Resistant, Durable and Rigid Super Silicone Hose!
"Super Silicone" with high heat resistance and durability is utilized.
Redesigned size and hardness provide high rigidity.
Smaller and minimized bending radius provides more flexible connection.
Best use for connection of EVC, boost meter, vacuum meter, etc.
Engine compartment appearance can be improved.
Specifications
I.D.: 3.5mm/O.D.: 8.5mm/Length: 2m (φ4 Type)
I.D.: 5.5mm/O.D.: 10.5mm/Length: 2m (φ6 Type)
Heat-resistance: 260℃ Continuous Use: 2000h+
Counter-pressure: 784.56kpa (8.0kgf/cm2)
TB (Tension): 8.53Mpa
EB (Extension): 600%
TR (Tear Strength): 25.5N/min
CS (Compression): 15 (150℃ x 24H)
Chemical Resistance
Alcohol: ◎
Oil: ◎
Gasoline: △
Light Oil: ×

【HKS HOSE】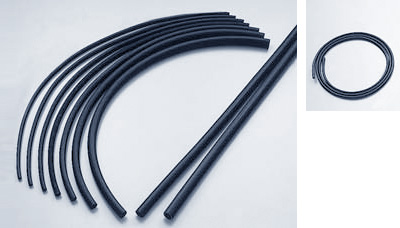 【PURPLE SILICONE HOSE (w/HKS LOGO)】


【HOSE BAND】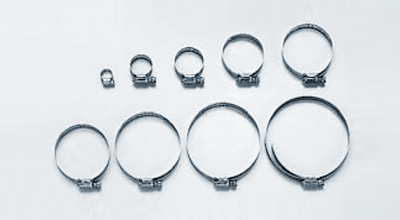 【HOSE CLAMP】


【BEAD TYPE HOSE BAND】
These hose bands do not require excessive tightening torque to withstand high pressure. Dual bead shield prevents damage to the hose even the band is repeatedly used. Also, the connecting method of the band and the screw part is strong against corrosion and stress. With various size of this band, it is available for various sizes of hoses.