PRODUCT
SUPPORT PARTS
PRODUCT
【FITTING】
Simple and Troubleless Accesory
Aeroquip stainless steel fittings are reusable. Fitting is designed to take full advantage of the best performance of Aeroquip hoses, resulting in smooth and excellent fluid flow. This reusable compression type design realizes a simple and troubleless assembly.
Compression Type Fitting
The compression type fittings that allow for reusability are developed and designed to fully demonstrate high performance. Compared with the cutter type, excellent reliability and workability are focused on.
Compression Type
Compression type fitting is designed to prevent damage to the hose. And nipple pilot prevent damage to the inner tube. Compression type fittings are used by many professional around the world.
Cutter Type
Cutter type provides the uneven connection after it's used for a long time because of the cutting edge of the hose. And it breaks the inner tube by the rip seal because of the cutter edge. Applying excessive oil when assembling this fitting, the oil may enter into the rip that may cause improper sealing which result in an oil leak.

【RACING ALUMINUM FITTINGS】
The reusable aluminum fittings are Aeroquip's fitting which is known for its tight and safe products. They are light and strong so that they are chosen by many professionals.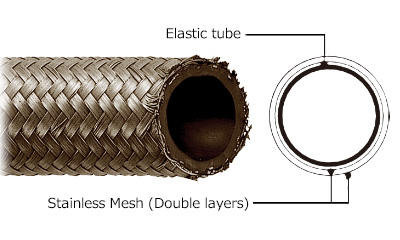 【RACING HOSE】
The elastic tube that is protected by the double layer stainless wire blade. It has fine performance even in a high temperature for a period of time. It complies for the heat, lubricating oil and engine coolant. This light weight stainless cover is semipermanent product. Also it is durable against all kinds of substance in the air.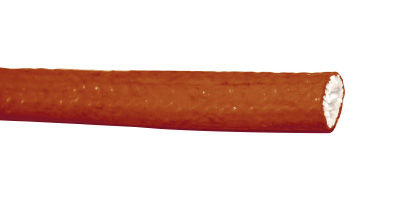 【FIRE SLEEVE】
The fireproof material of sleeve protects a hose from heat damage or fire.
* Please choose a bigger size of sleeve if AQP hose is not used.