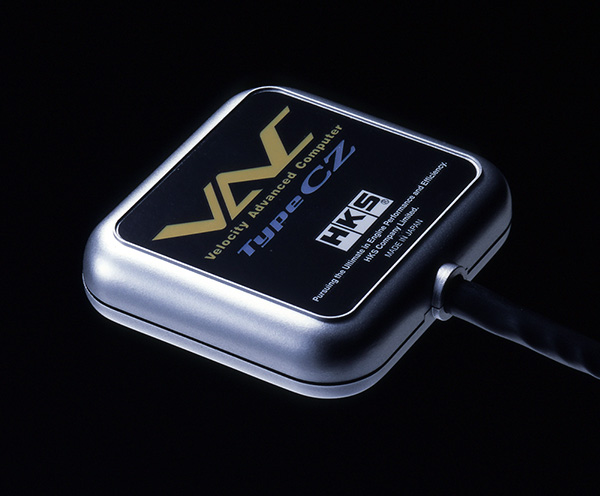 It is a device to cancel speed limiter for vehicles, which have CAN communication system.
■Feature
This vehicle has CAN system for communication of vehicle information. (CAN Communication is the vehicle onboard network system to transfer more than 40 signals with just 2 communication wires. Image of the system is like 40 wires became into just 2 wires.)
As vehicle speed signal is transferred through CAN system, vehicle speed signal wire does not exist. HKS analyzed the CAN communication and now it is possible to control CAN system.
Only vehicle speed signal is corrected from CAN signals in order to cancel speed limiter.
There is no affection by the cancellation of speed limiter.
Since the ECU is located in the engine compartment, extension harness with waterproof connectors is included in the kit. The VAC unit will be installed around foot space of navigator seat.
As the unit has an option output wire that outputs a converted signal from vehicle speed signal in CAN system to analog signal, Circuit Attack Counter or Turbo Timer can display car speed of more than 180km/h.
* Only for racing. Please do not use it in the public road.