PRODUCT
ELECTRONICS
SPEED LIMITER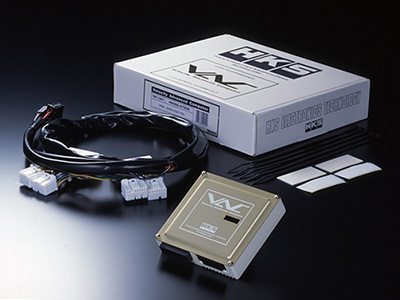 * HKS has acquired new patents for VAC technology.
Patent # 3993511 (Japanese)
Patent # 4884778 (Japanese)

【VELOCITY ADVANCED COMPUTER】
Computerized Full Computer for High Speed Driving
HKS VAC (Velocity Advanced Computer) is an electronic device designed to eliminate the vehicle's factory speed limiter to bring out full performance of the vehicle. With the HKS VAC, the high speed driving is possible without affecting the high performance. HKS VAC analyzes the control method for each vehicle; so it can eliminate the speed limiter by the most appropriate way for the vehicle
* HKS has acquired new patents for VAC technology.
Patent # 3993511 (Japanese)
Patent # 4884778 (Japanese)

Main Features
HKS conducted its own research on CAN communication to control it. (CAN communication system is utilized by late models as the method to transmit the speed signal and other singles. It transmits more than 40 signals using only 2 communication lines.)
VAC can pick up only speed single from various singles transmitted by CAN communication system to eliminate the factory speed limiter.
There is no secondary negative effect after the factory speed limiter was eliminated.
HKS VAC has the output line to convert the speed single from CAN communication to the analog output. Therefore, the speed over 180k/m can be indicated by HKS Circuit Attack Counter or Turbo timer.

VAC type S

VAC type S

VAC type S