F-CON D, The device to extract diesel engine performance.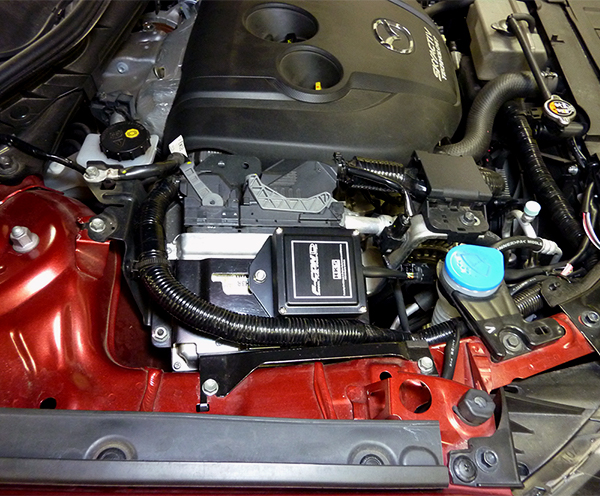 Installed on the ECU
■Product Outline
This product is compatible with Mazda clean diesel engines. This product can control the fuel of piezo-injector diesel turbo engines.
With the SH-VPTS engine, the engine output increases up to approximately 21ps. The difference is noticeable right after stepping on the accelerator.
■Features
There are 3 modes that can be selected for appropriate conditions using the provided switch.
Stock Mode: Stock Control
Mode 1: For street driving focusing on the output improvement at the mid speed range.
Mode 2: For the output improvement at all speed range.(Up to approx. 21ps increase)
Not only the engine output, but also the torque can be improved. The time to reach the target speed can be shortened.
The waterproof & heat resistance design enables the unit to be installed in the engine bay safely.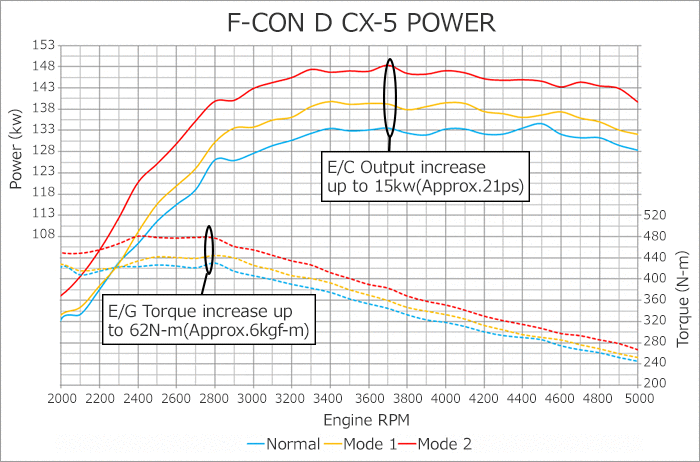 F-CON D ECO-TEST
※These are the results of the in-house tests.