VAC Type CS ZC33S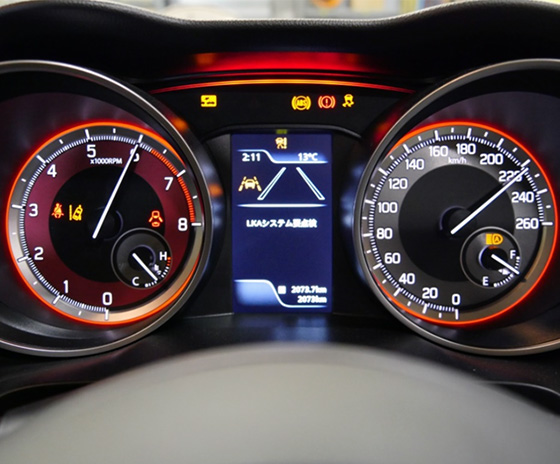 ※CEL came on during testing on a chassis dynamometer.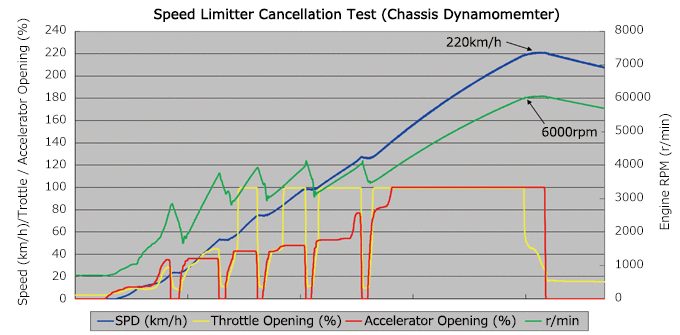 ■PRODUCT OUTLINES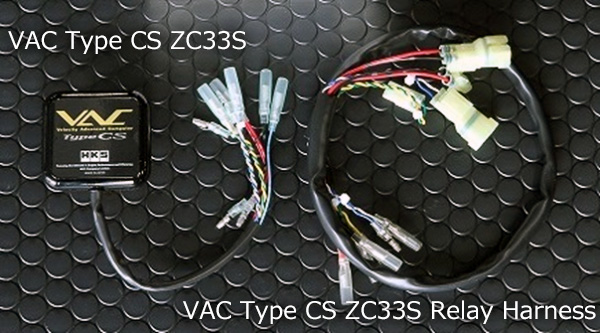 ■FUNCTION
Speed Limiter Cancellation
Speed Signal Option Output
■FEATURES
The engine control unit can be upgraded even after the VAC was installed.
Upgrading the engine control unit does not damage the VAC's function
Connecting the option speed output signal(light blue wire) to CAC or Turbo Timer enables speed indication. (Speed Pulse "4")
■INSTALLATION
Connect Engine Control Module harness in the engine bay using a relay harness.
Secure the unit of VAC Type CS ZC33S to the vehicle interior.
Estimated installation time is approximately 40 minutes.