Low-friction double layer coated OEM replacement piston kit redesigned to achieve lighter weight and durability.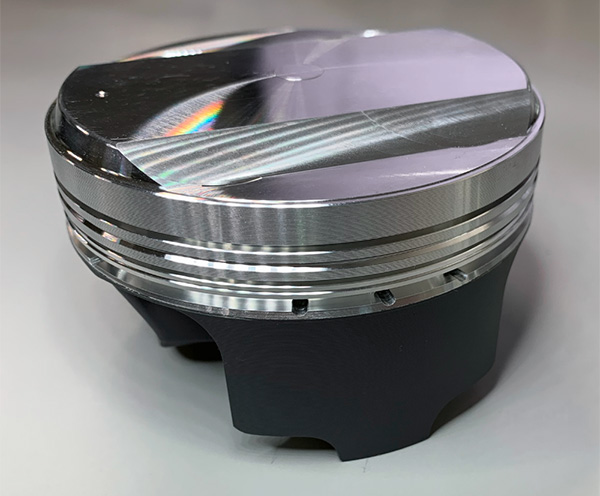 Double-layer coated
The outer layer is a moly coating effective for sliding under high loads.
The inner layer is a PTFE coating effective for sliding under high rotation.
■Features
1. High Strength
Adapting bridge Structure for improved structural rigidity.
Made of highly heat-resistant & durable A2628 alloy.
2. Ultra-light weight (piston : 352g / piston pins : 97g)
Optimized profile for shorter skirt height and narrower skirt width to reduce weight.
The shortened piston pin makes pin boss lighter.
Machined to reduce excess thickness parts to achieve ultra lightweight.
3. Low friction
Double-layer moly and PTFE coating to reduce friction.
Reducing the axial load by offsetting piston pin.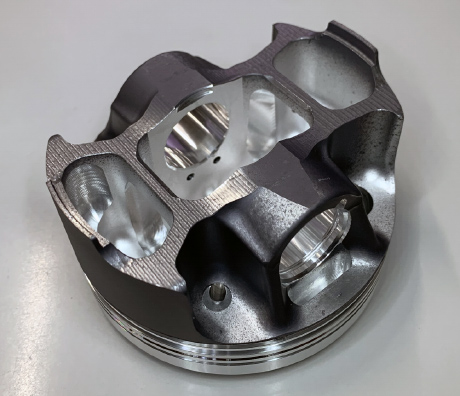 New design bridge structure made from forged materials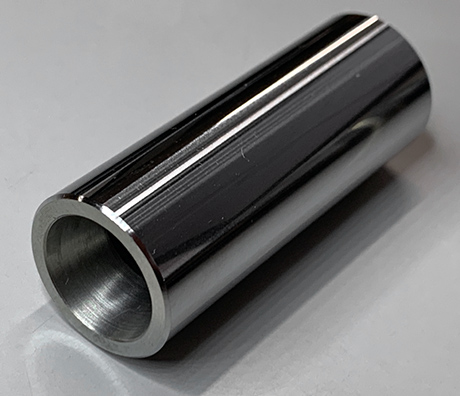 Lightweight short piston pins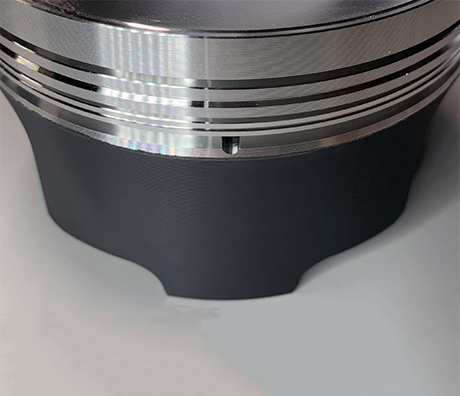 The number of oil jets on the intake side, where the major thrust loads are applied, has been reduced to one to ensure smooth oil lubrication between the cylinder wall and the piston skirt.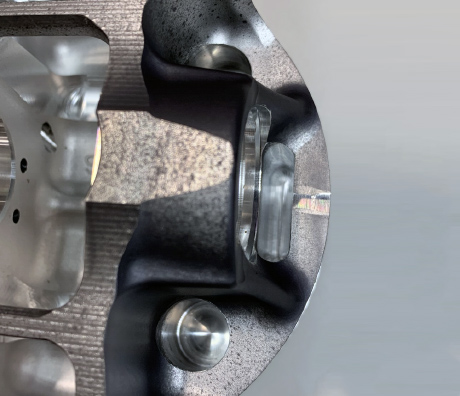 Lighter weight by eliminating excess thickness around the pin boss area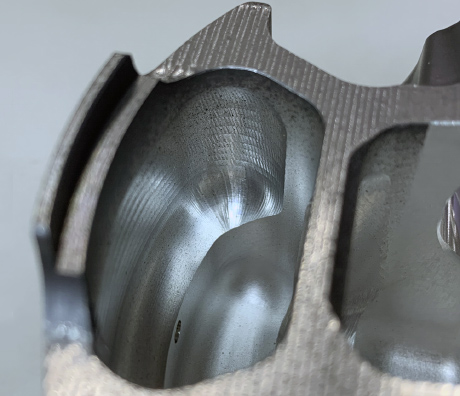 Piston skirts under lightening process for lightweight without losing strength.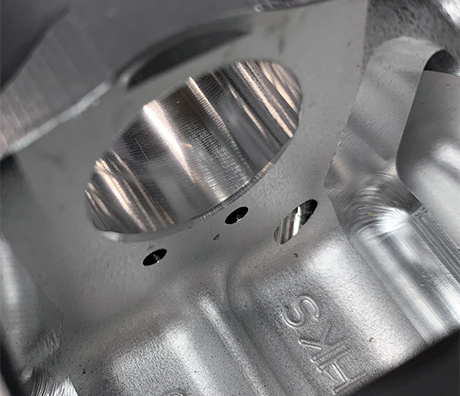 Oil from the oil jet is directed to the center of the piston for cooling. Oil from the oil ring is directed to the piston pin for lubrication.
■Specifications
*When used with 22001-AN001/VALVE SPG RB26DETT STEP2 and STEP2 Camshafts.