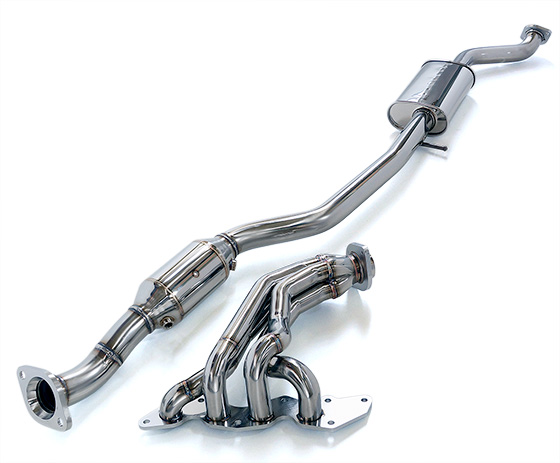 The Metal Catalyzer that has both high output and high purification system.
Roadster/for NCEC
There is always conflict for exhaust efficiency between purification and sound. But We have in-house testing device for the exhaust gas and we have executed the test over and over. And finally we have reached at the point of 150 cell Metal Catalyzer. It has efficient exhaust performance and environmentally clean.
■Features
Header + Exhaust kit of Catalyzer
Stock uses 2 catalyzers, but HKS Metal Catalyzer has one cell that gives more power and better response.
With one catalyzer cell, we have passed 2005 exhaust gas standard.
Header is for high RPM type of 4 to 1.
With HKS [LEGAMAX Premium] muffler together, close noise levemo is 92db and it passed JASMA standard.
O2 sensor for mobile harness included.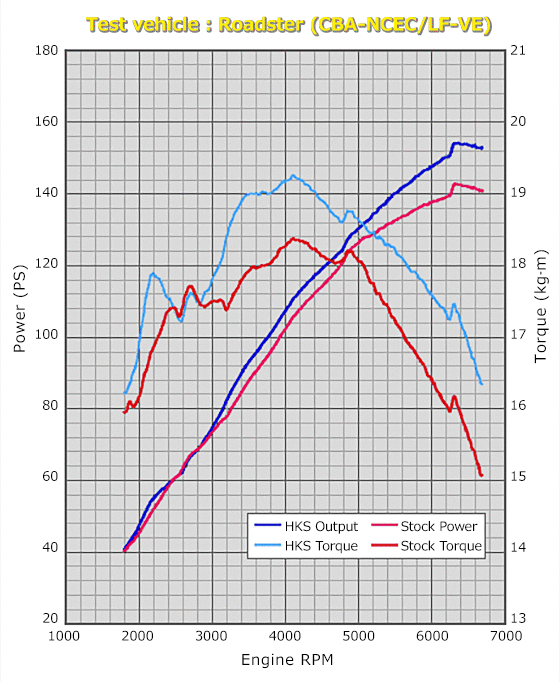 ■Sound level of exhaust noise