The sport model to have a comfortable drive even in the winding road.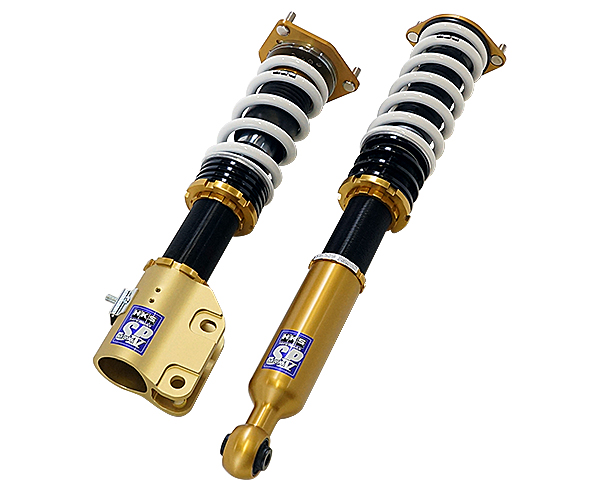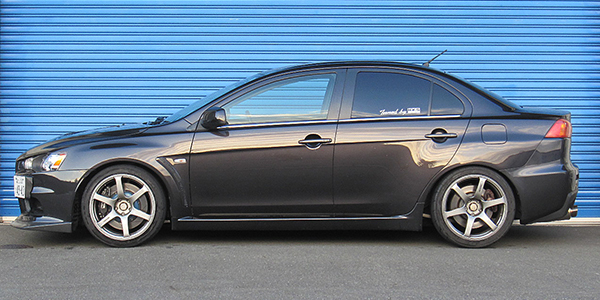 The model in the photo is CZ4A.
*1. Height from road surface to fender arch.
*2. Height at factory is the data tested at HKS with the setting of Full Kit. (HKS' recommended setting.)
*3. Adjustable range (However, the lowest value may not be road legal.
Even within the adjustable range, car body, arm etc. may contact. In such case, it will be hard to drive.
Damper oil leakage or any other problems caused by low ride height setting from the factory setting will void the warranty of the product.)
*4. Drivable range that there is no contact of car body or arms etc. (However, change of tire/wheel size may cause a problem.)
Caution). Actual data depends on each vehicle.
Kit information
Spring of Full Kit
Specification of damper
* The value of the damping force is at piston speed of 0.1m/sec.
Setting data
* Refer to the above explanation *3 of ride height information for drivable high and low limitations.
Test vehicle information
* Test data at HKS.
Parts List * It may be changed without prior notice.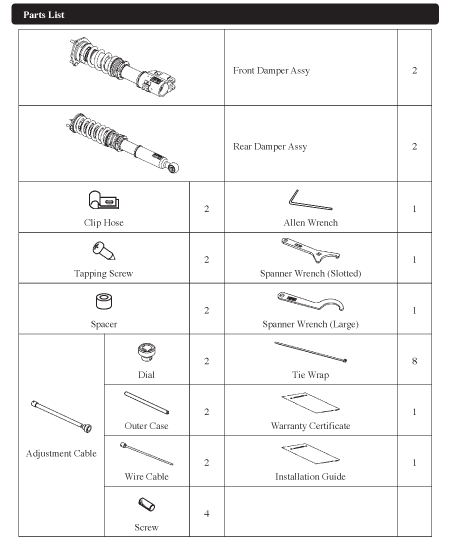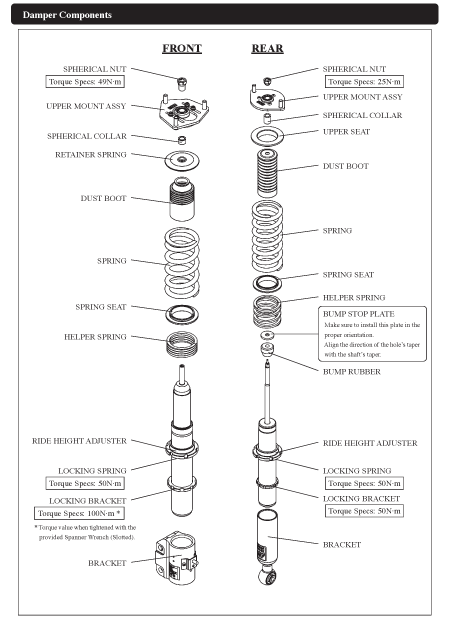 Point
・The product is evolved further based on Hipermax III Sports 09 Spec.
・For further performance improvement, this product was developed with latest parts such as new shape needle, M-shaft, aluminum bracket, etc. based on Hipermax IV GT.
・This product utilizes an adjustment dial that allows various driving conditions from street to circuit with high grip radial tires.
・To maintain the stability in rear and traction performance, the spring rate is reduced, and the rate balance in front and rear are optimized.
・Settings for smooth turning and quick acceleration at a clip point are performed exclusively for Lance Evolution.
・Carefully choosing the stroke distribution and damping force setting achieves a high-level sporty driving performance. Stability and controllability in the critical area are also concerned.
・Recommended dial position for sporty driving is 15 in front and rear. Adjust the dial to 25-30 for street driving to provide relaxed feeling to a fellow passenger.
・When adjusting the rear damper, to avoid the damper from coming in contact with the arm resulting in damage, do not make the case length shorter than 411mm and the vehicle's rear height lower than -33mm.
・Since the front damper is close to the front tire and wheel, make sure the damper does not come into contact with any other parts of a vehicle when lowering the vehicle height. If the damper comes into contact with any other parts of a vehicle, slide the tire wheel outward using a wheel spacer or a similar tool.