Ultimate Street Damper with Latest Theory Based on MAX IV GT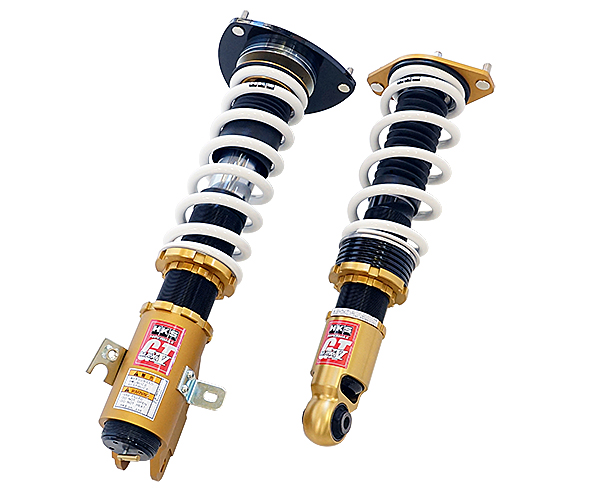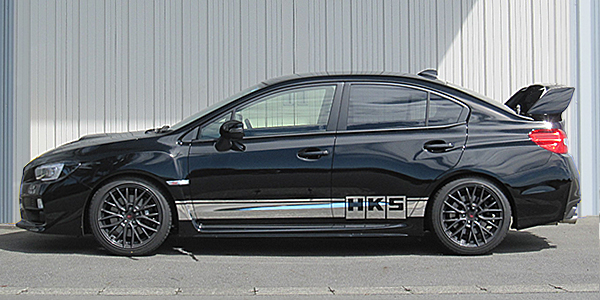 The model in the photo is VAB.
*1. Height from road surface to fender arch.
*2. Height at factory is the data tested at HKS with the setting of Full Kit. (HKS' recommended setting.)
*3. Adjustable range (However, the lowest value may not be road legal.
Even within the adjustable range, car body, arm etc. may contact. In such case, it will be hard to drive.
Damper oil leakage or any other problems caused by low ride height setting from the factory setting will void the warranty of the product.)
*4. Drivable range that there is no contact of car body or arms etc. (However, change of tire/wheel size may cause a problem.)
Caution). Actual data depends on each vehicle.
Kit information
Spring of Full Kit
Specification of damper
* The value of the damping force is at piston speed of 0.1m/sec.
Setting data
* Refer to the above explanation *3 of ride height information for drivable high and low limitations.
Test vehicle information
* Test data at HKS.
■ Parts List * It may be changed without prior notice.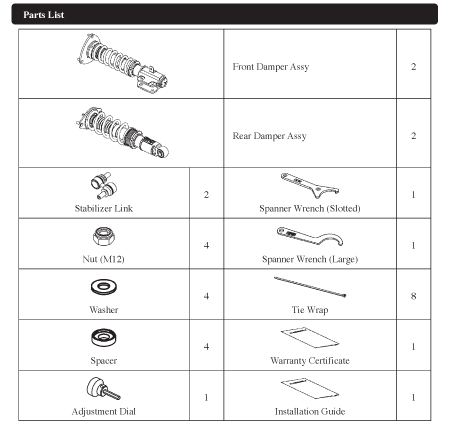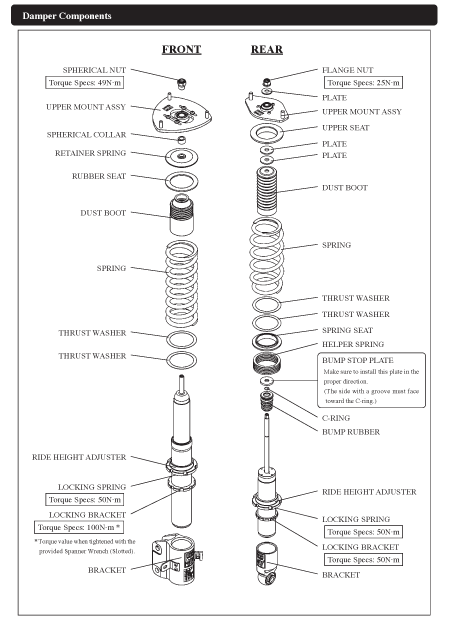 Point
・The product concept for MAX IV GT series is "Ultimate Street Damper". This Spec-A is a further ultimate damper. The low spring rate and sufficient stroke provide better ride quality for street use, and its adequate damping force allows easy handling. Without reference to the concept of the standard sports suspension, HKS made Spec-A as the optimal street & sports suspension.
・Sufficient stroke can maintain stability and smoothness even on gaps and bumps on the road. This product has longer stroke on both front and rear compared to a conventional MAX IV GT to achieve high ride quality.
・The variable rated bump rubbers act as sub-springs enabling the main spring rate to be reduced which provides the stable and superior driving performance on rough road surfaces. Also, the bump rubber supports the body roll at cornering to obtain stable driving feeling
・Piston design allows the valves to bend from very low speed range can provide a more gradual damping feeling. The product setup leads to reduced grip loss or fluctuation caused by changes in road surface state helping safe driving with reduced fatigue.
・Some of components of the front damper are close to tires, so make sure the rim and side wall do not come in contact with the damper parts when replacing the tires to bigger ones.
・A short stabilizer link for the front side is included. When the front case length is extended more than 263mm, use a stock stabilizer link.
・The alignment data show the result when the camber adjusting bolt at the lower part of the front strut is positioned maximally to the negative side, and the upper mount is positioned to the default.
・The tires used for testing were 265/35-18 high grip radial tires.