Awesome control and comfort ride on the street for a sporty drive. The new Max IV sporty suspension.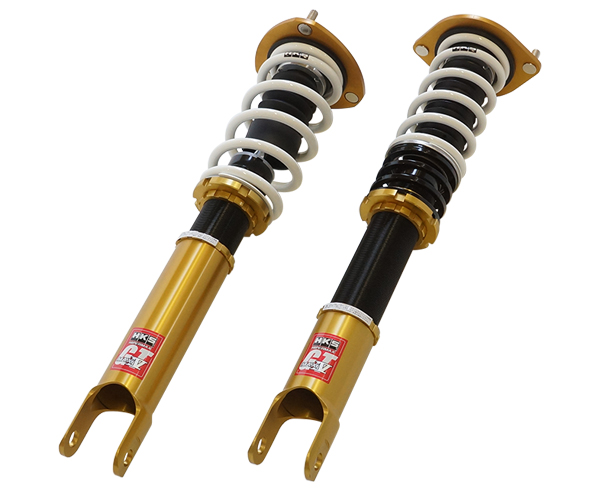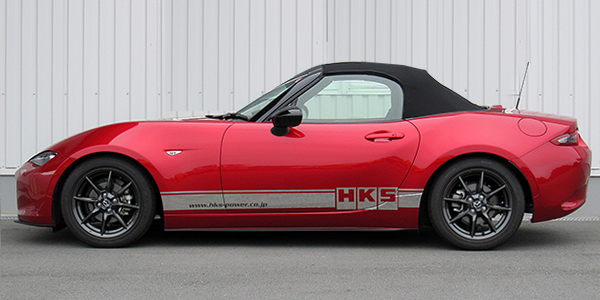 ▲The above photo is an item for ND5RC.
*1. Height from road surface to fender arch.
*2. Height at factory is the data tested at HKS with the setting of Full Kit. (HKS' recommended setting.)
*3. Adjustable range (However, the lowest value may not be road legal.
Even within the adjustable range, car body, arm etc. may contact. In such case, it will be hard to drive.
Damper oil leakage or any other problems caused by low ride height setting from the factory setting will void the warranty of the product.)
*4. Drivable range that there is no contact of car body or arms etc. (However, change of tire/wheel size may cause a problem.)
Caution). Actual data depends on each vehicle.
Kit information
Spring of Full Kit
Specification of damper
* The value of the damping force is at piston speed of 0.1m/sec.
Setting data
* Refer to the above explanation *3 of ride height information for drivable high and low limitations.
Test vehicle information
* Test data at HKS.
Parts List * It may be changed without prior notice.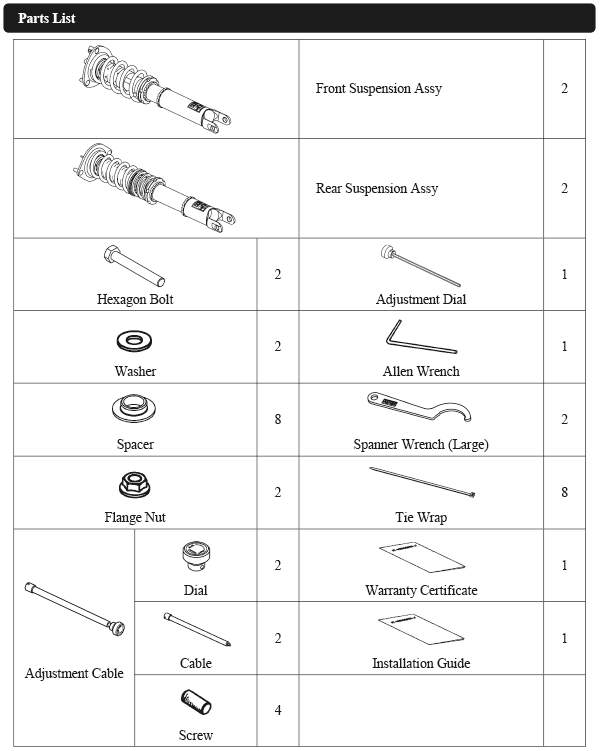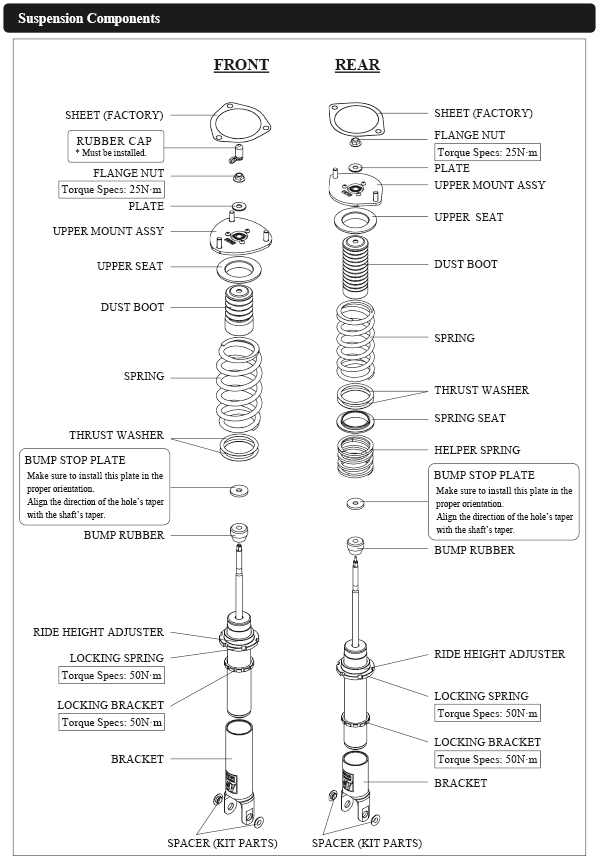 Point
Refined low-stance is created while maintaining the factory's supple ride feeling. Appropriate amount of roll backed up with a supportive and stable feeling creates secure and predictable handling. Some professional drivers tried this product for magazine articles and praised it for the highly reliable controllability. The gradual damping force and natural roll are focused while driving with this product. The product provides a great ride quality not only for those who enjoy street driving but also circuit driving.
(※To avoid a feeling the stiffness at a large gap, reduce the spring rate by 1kg; the rear stability may be the same as the stock, but the ride comfort will be improved.)

※If the front stabilizer is replaced with a bigger one, make sure the stabilizer does not come in contact with the damper.
※For an automatic transmission vehicle, resetting referring to the data shown in the provided manual is required for the optimal performance.