Ultimate Street Damper with Latest Theory Based on MAX IV GT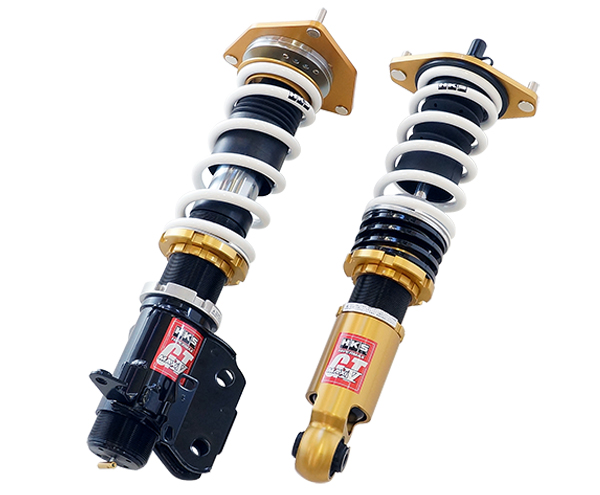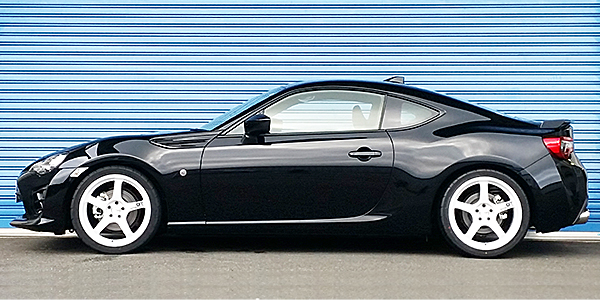 ▲The model in the photo is ZN6.

*1. Height from road surface to fender arch.
*2. Height at factory is the data tested at HKS with the setting of Full Kit. (HKS' recommended setting.)
*3. Adjustable range (However, the lowest value may not be road legal.
Even within the adjustable range, car body, arm etc. may contact. In such case, it will be hard to drive.
Damper oil leakage or any other problems caused by low ride height setting from the factory setting will void the warranty of the product.)
*4. Drivable range that there is no contact of car body or arms etc. (However, change of tire/wheel size may cause a problem.)
Caution). Actual data depends on each vehicle.
Kit information
Spring of Full Kit
Specification of damper
* The value of the damping force is at piston speed of 0.1m/sec.
Setting data
* Refer to the above explanation *3 of ride height information for drivable high and low limitations.
Test vehicle information
* Test data at HKS.
Parts List * It may be changed without prior notice.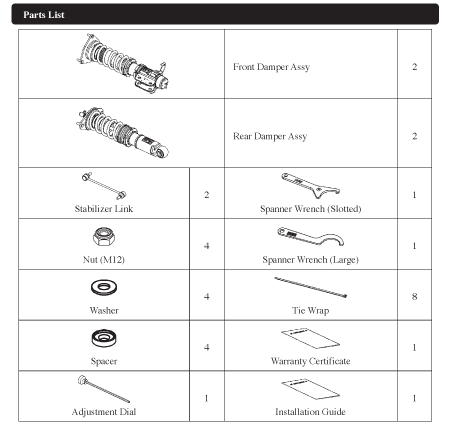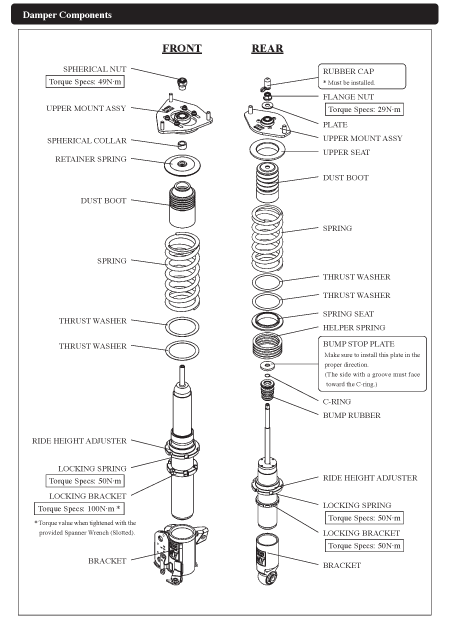 Point
"Ultimate Street Damper" developed under supervision by rally driver Mr. Toshihiro Arai. To provide suspension available for all road conditions (stabilized road holding performance), the stroke was extended. Tests of the spring bump rubber, and damping force were conducted many times to provide the best road holding performance. Additionally, ride comfort was much enhanced than the existing MAX IV GT.
There is a range where the load shift is controlled in a critical area. Without unfavorable understeering and/or sudden oversteering and with reliable traction, high quality and pleasant driving feeling are created to enjoy BRZ for a long time.
The best handling dial position Rally driver Mr. Toshihiro Arai selected at the time of testing at Gunsai is 15 for both front and rear.
The value within the parenthesis under the stroke section is the stroke length to the bump rubber.

●Required Modification for Installation
Making slit on the rear interior liner for the rear adjustment dial is required.