Masterpiece of HKS "S-style" series! For the Best & Firm Ride!!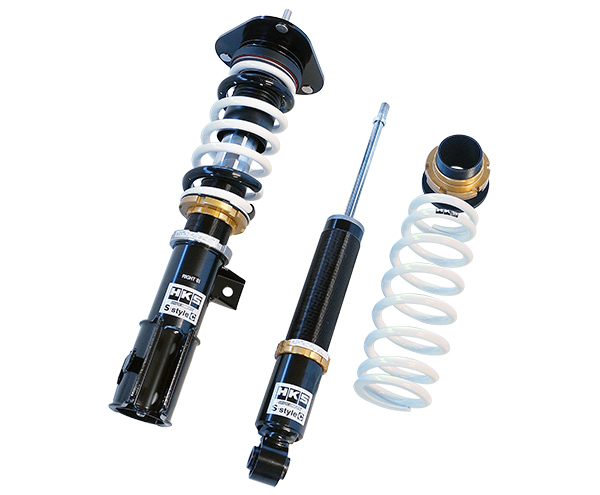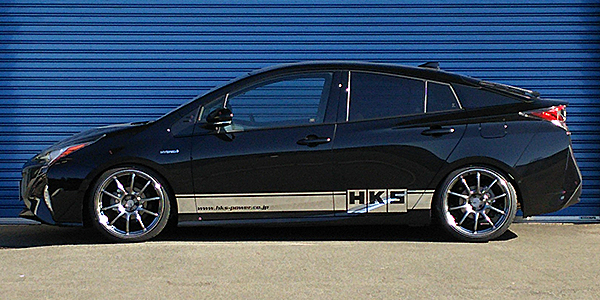 ▲The model in the photo is ZVW51.
*1. Height from road surface to fender arch.
*2. Height at factory is the data tested at HKS with the setting of Full Kit. (HKS' recommended setting.)
*3. Adjustable range (However, the lowest value may not be road legal.
Even within the adjustable range, car body, arm etc. may contact. In such case, it will be hard to drive.
Damper oil leakage or any other problems caused by low ride height setting from the factory setting will void the warranty of the product.)
*4. Drivable range that there is no contact of car body or arms etc. (However, change of tire/wheel size may cause a problem.)
Caution). Actual data depends on each vehicle.
Kit information
Spring of Full Kit
Specification of damper
* The value of the damping force is at piston speed of 0.1m/sec.
Setting data
* Refer to the above explanation *3 of ride height information for drivable high and low limitations.
Test vehicle information
* Test data at HKS.
Parts List * It may be changed without prior notice.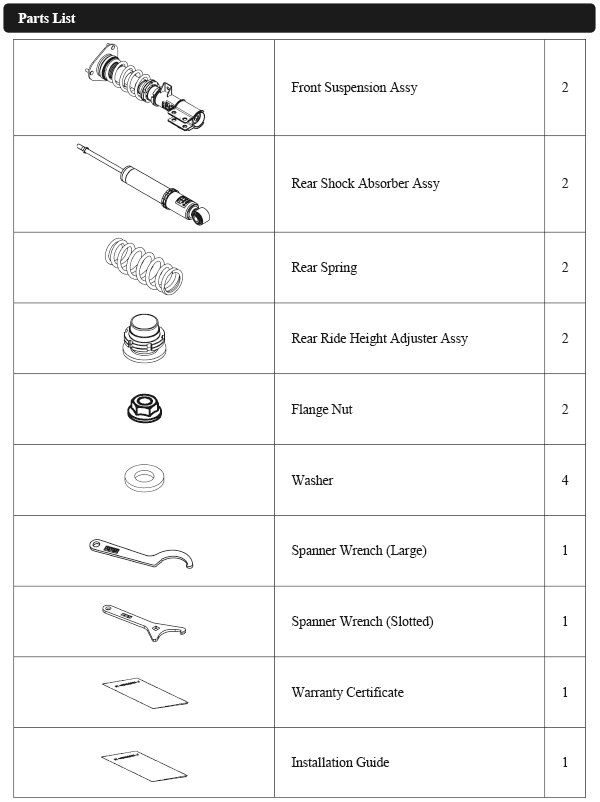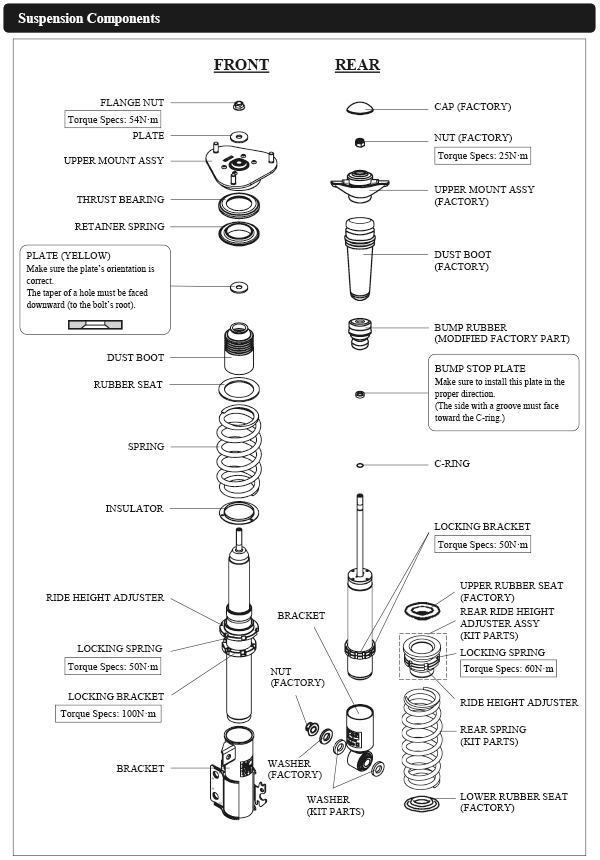 Point
While the stock setting is well-made in total, it does not fully utilize high rigidity TNGA body; therefore, the vehicle body's uplifting is felt if the bump exists on a traveling road surface.
S-style C minimized a loss of ride comfort. At the stroke including cornering, the tires' contact pressure is felt directly as the stroke become deeper, and the stable ride performance is delivered.
Experience the supple suspension movement created with the high rigidity TNGA body.
The setting range widens by replacing both front and rear stock springs with HKS direct coiled springs.
※After lowering the vehicle height, the irradiation range of a millimeter wave radar and monocular camera may become narrow that result in malfunction of TSSP.
HKS will not be responsible for any accident caused by TSSP malfunction after installing this product.

●Required Modification
Cutting a part of a rear stock bump rubber is required.
●Compatibility with 4WD Model (Rear spring change)
For better ride comfort for street driving, replace the rear spring to 4K-250. For higher performance for driving winding roads, replace the rear spring to 5K-250. The fender height becomes 659mm (-27mm) after replacing the rear spring to 5K-250.