The sport model to have a comfortable drive even in the winding road.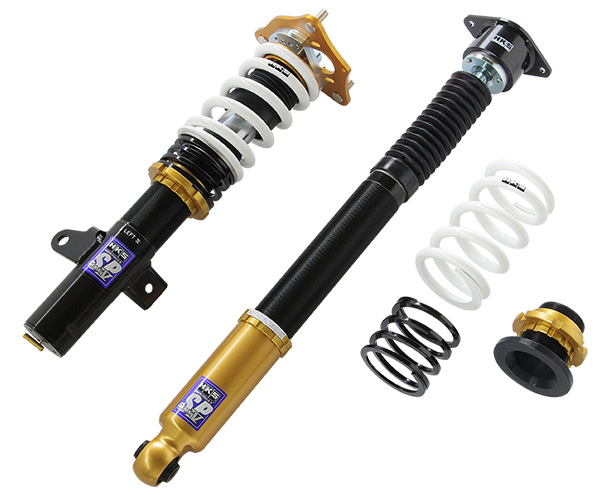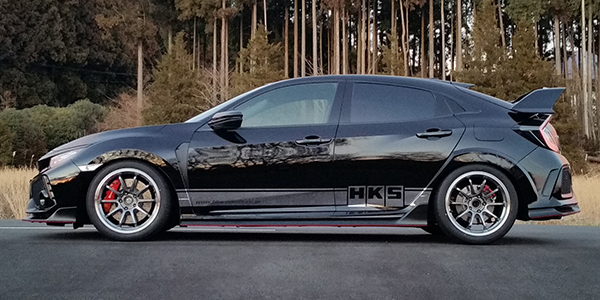 The model in the photo is FK8.
*1. Height from road surface to fender arch.
*2. Height at factory is the data tested at HKS with the setting of Full Kit. (HKS' recommended setting.)
*3. Adjustable range (However, the lowest value may not be road legal.
Even within the adjustable range, car body, arm etc. may contact. In such case, it will be hard to drive.
Damper oil leakage or any other problems caused by low ride height setting from the factory setting will void the warranty of the product.)
*4. Drivable range that there is no contact of car body or arms etc. (However, change of tire/wheel size may cause a problem.)
Caution). Actual data depends on each vehicle.
Kit information
Spring of Full Kit
Specification of damper
* The value of the damping force is at piston speed of 0.1m/sec.
Setting data
* Refer to the above explanation *3 of ride height information for drivable high and low limitations.
Test vehicle information
* Test data at HKS.
Parts List * It may be changed without prior notice.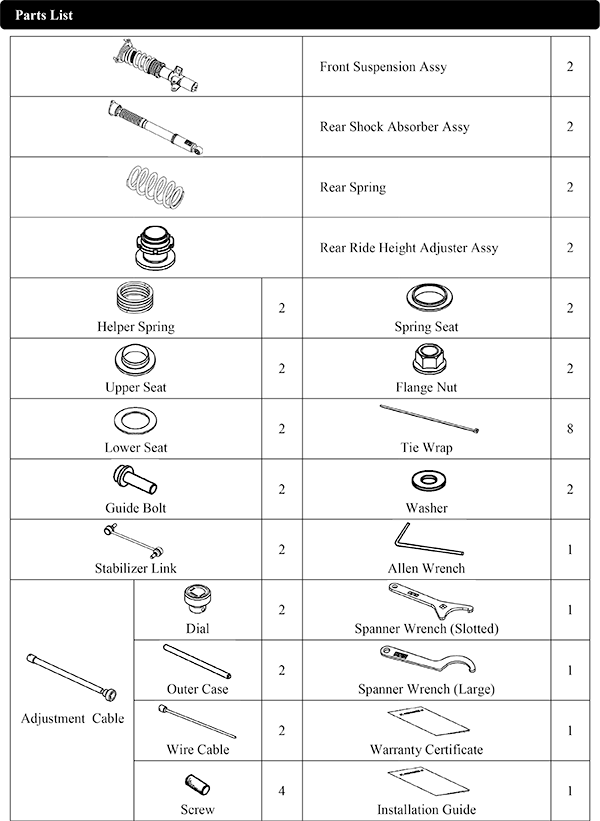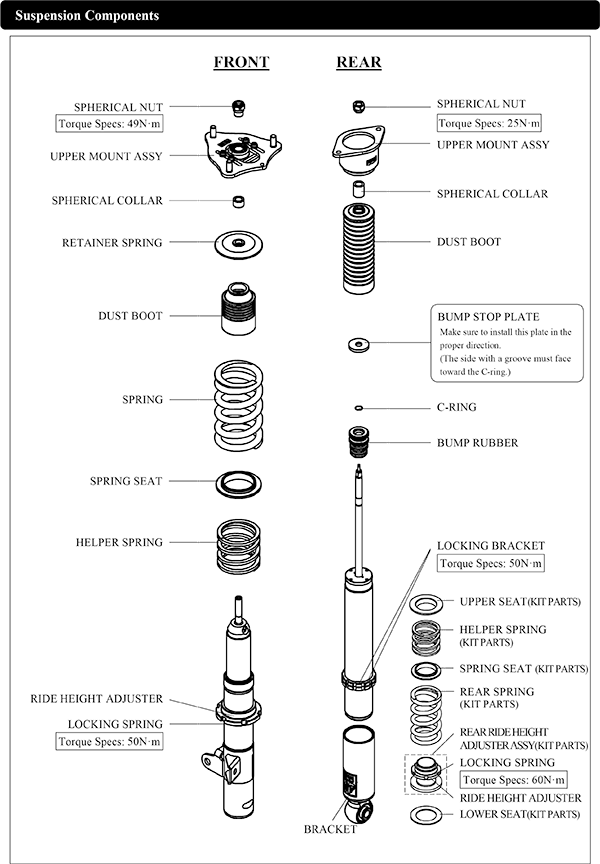 Point
The stock electronic control shock absorber makes FK8 all-rounder for a various driving conditions; however, for the sporty driving, especially in a circuit, excessive vehicle body roll and/or pitch and rear side's instable vehicle body movement while braking may be a matter of concern.
This products lowers the vehicle height to with this product to lower its gravity center and reduce the instable vehicle body movement and body roll; circuit driving will be enjoyed with higher reliability.
HKS original camber adjustable pillow upper is installed to the front side. The camber can be adjusted according to the tire size and/or driving conditions.
High rigidity single tube inverted type is utilized for the front side to support sufficiently its weight and large bending load that is caused during acceleration, deceleration, and/or turning. It delivers outstanding durability that was achieved through our continued efforts for improvement.
The rear damping force adjustment cable allows simple adjustment that is not required lifting the vehicle or removing the dampers. The straight springs also allow a better flexibility of setup.
With the stock wheel, the tire may come in contact with the damper around the handle lock point if the tread length is shorter than 42mm, or they may come in contact depending on the wheel rim width and/or offset setting.
※The error message comes on when the stock suspension is removed. It can be canceled by installing an error canceller.
The product tests were conducted using YOKOHAMA ADVAN A052 tires. Recommended dial positions for circuit driving is 12 for the front and 10 for the rear side.
It is recommended to use the engine oil cooler.