Awesome control and comfort ride on the street for a sporty drive. The new Max IV sporty suspension.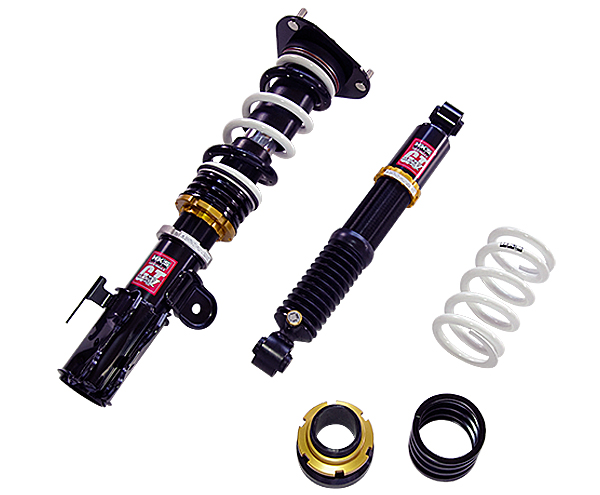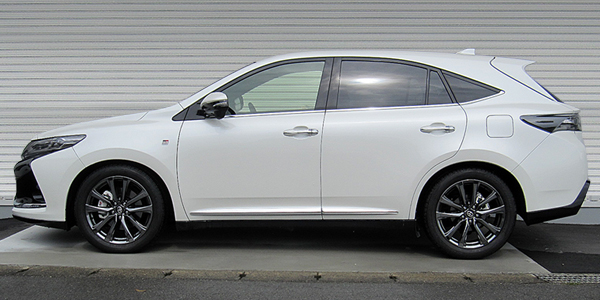 ▲The model in the photo is ASU65W.
*1. Height from road surface to fender arch.
*2. Height at factory is the data tested at HKS with the setting of Full Kit. (HKS' recommended setting.)
*3. Adjustable range (However, the lowest value may not be road legal.
Even within the adjustable range, car body, arm etc. may contact. In such case, it will be hard to drive.
Damper oil leakage or any other problems caused by low ride height setting from the factory setting will void the warranty of the product.)
*4. Drivable range that there is no contact of car body or arms etc. (However, change of tire/wheel size may cause a problem.)
Caution). Actual data depends on each vehicle.
Kit information
Spring of Full Kit
Specification of damper
* The value of the damping force is at piston speed of 0.1m/sec.
Setting data
* Refer to the above explanation *3 of ride height information for drivable high and low limitations.
Test vehicle information
* Test data at HKS.
Parts List * It may be changed without prior notice.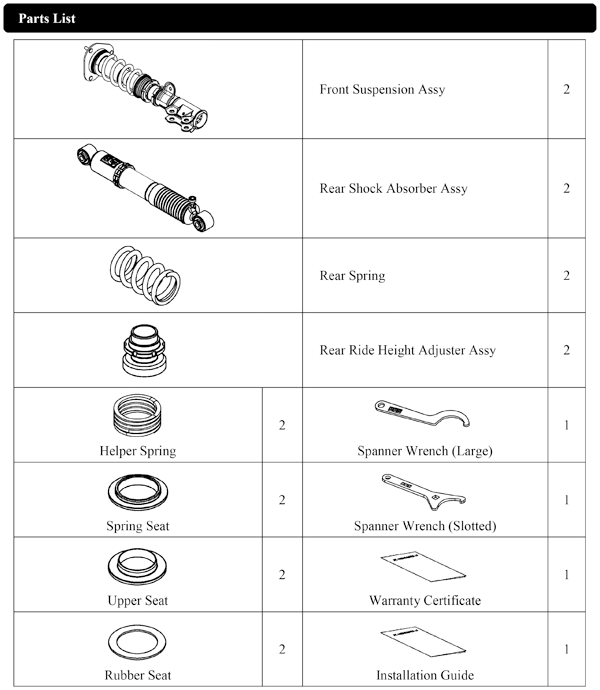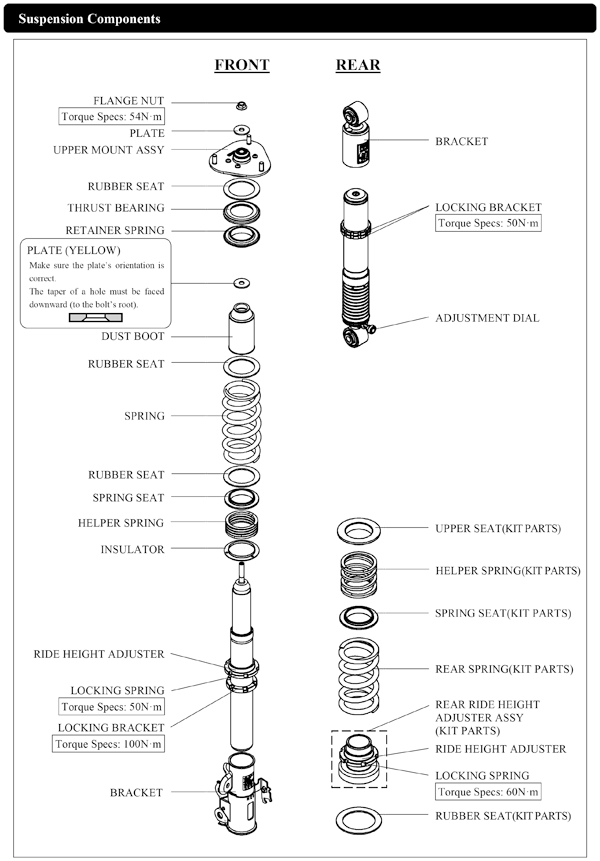 Point
A ride quality that suits a vehicle with GR badge. The uncertainty in feedback and rather slow response of suspension was change to more suitable, better driving response improving stability and safety. Improved handling in slower and moderate speeds, quicker response results in better handling and more direct feel of the car while maintaining comfortable ride. Looks are improved too with a slight lowdown giving a vehicle a nice stylish touch.
Suspension is shipped preset on level 15 of damping force, with a little bit of sporty feeling compared to stock, with handling dramatically improved. For those who would like even sportier handling it is possible to adjust damping force. Vehicle feel will not change much however the vehicle behavior becomes more direct.
Suspension retains nice long stroke for situation, such as bad road surface or uneven road and makes it hard to lose traction.
* For those who prefer maximum comfort while having only moderately improved handling we recommend changing spring rate in the front 1 kg lower at 6 kg.