Awesome control and comfort ride on the street for a sporty drive. The new Max IV sporty suspension.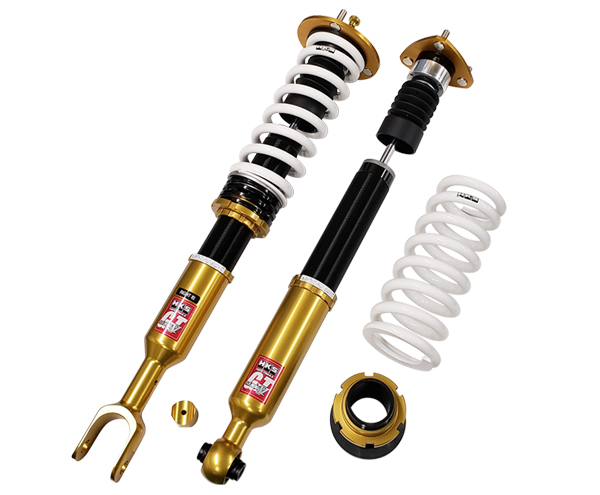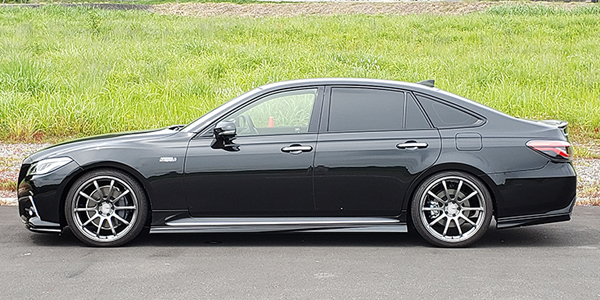 ▲The model in the photo is GWS224.
*1. Height from road surface to fender arch.
*2. Height at factory is the data tested at HKS with the setting of Full Kit. (HKS' recommended setting.)
*3. Adjustable range (However, the lowest value may not be road legal.
Even within the adjustable range, car body, arm etc. may contact. In such case, it will be hard to drive.
Damper oil leakage or any other problems caused by low ride height setting from the factory setting will void the warranty of the product.)
*4. Drivable range that there is no contact of car body or arms etc. (However, change of tire/wheel size may cause a problem.)
Caution). Actual data depends on each vehicle.
Kit information
Spring of Full Kit
Specification of damper
* The value of the damping force is at piston speed of 0.1m/sec.
Setting data
* Refer to the above explanation *3 of ride height information for drivable high and low limitations.
Test vehicle information
* Test data at HKS.
Parts List * It may be changed without prior notice.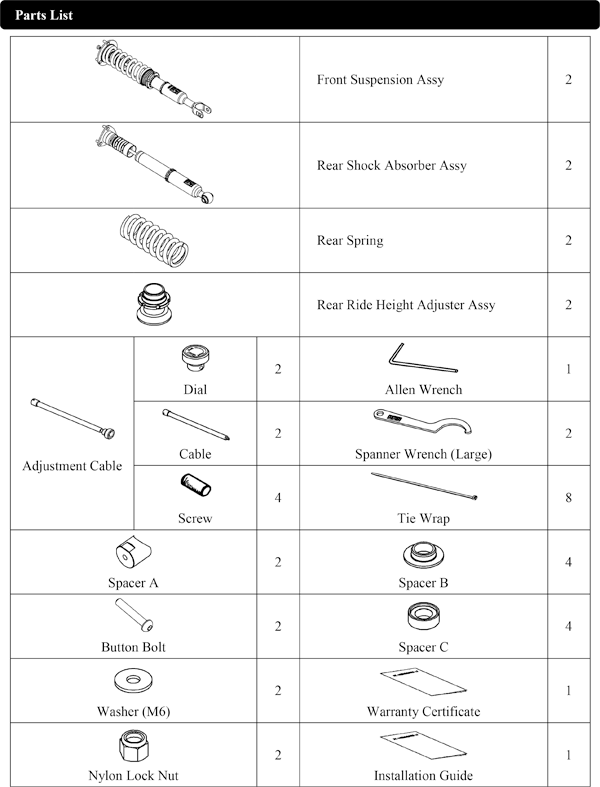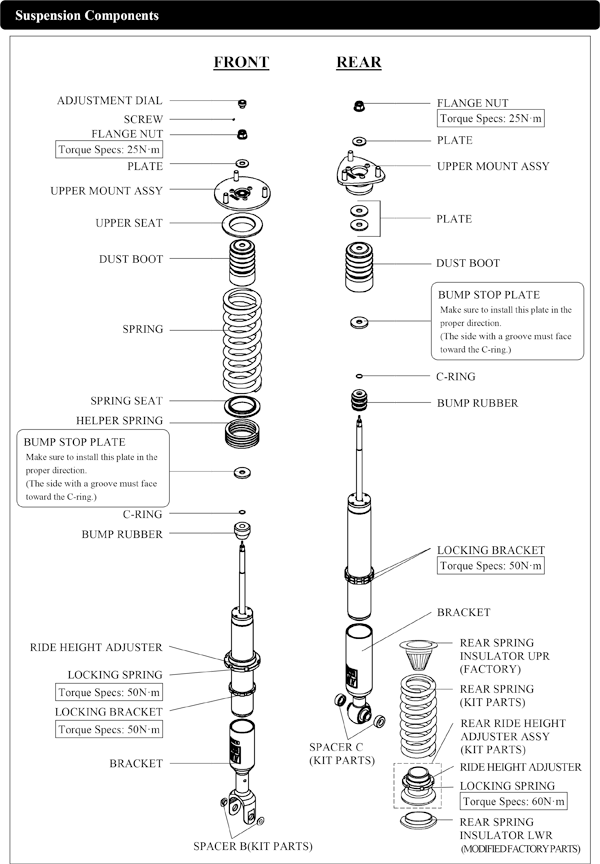 Point
To compensate for the genuine suspension which becomes inadequate in low and flattening and high grip caused by using a larger tires, the balance of the stroke amount and the damping characteristic is mainly reviewed by testing with 20 inch wheels to achieve high speed touring performance taking advantages of tires characteristics.
Experience the driving that is inevitable with the design of this new Crown which became the sportiest appearance in the past.

※After lowering the vehicle height, the irradiation range narrowness of a radar camera and misalignment of alignment center may occur that result in malfunction of Toyota Safety Sense (TSS). HKS will not be responsible for any accident caused by TSS malfunction after installing this product.
※Modification of the rear inner fender is required in order to install this product.

●GWS224 requires front spring change.
●As car front axle weight is approximately 100 kg heavier than AZSH20, change front springs from 8K-250 to 9K-250.
●The straight ID65 springs are utilized for both front and rear sides. Replacing the spring widens the setting ranges according to the purpose of driving.
●The front and rear lower brackets are aluminum billet type, and the front bracket is totally new design.