Suspension with high comfortability for street driving has arrived for JIMNY SIERRA.
Enjoy driving wherever you want with light drive feeling and a solid and stable look.
HIPERMAX G+ LOW DOWN
for JIMNYSIERRA (JB74W)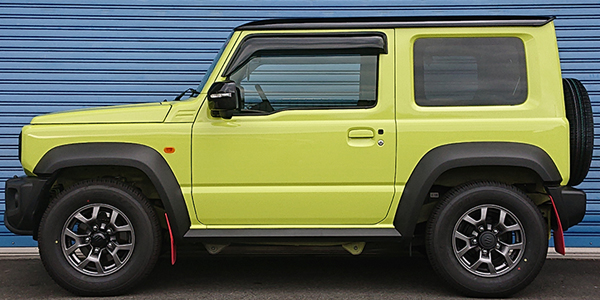 <Product Basic Structure>
●Single Tube Damper Assembly
●Special Low-down Style Spring
※The stock upper mounts are used.
■Features
The stock suspension tends to provide the uncomfortable feeling with yaw and body roll..
This kit improves such an uncomfortable feeling of the stock suspension by the best-balanced tune, specifically the center of the vehicle height 30 to 35 mm lower and the spring rate set to 42N/mm (Front) and 39N/mm (Rear). Setting damping force of the single tube shock absorber improves stability and reduces the body roll in the corners.
You can select whether you pursue comfortability or sporty drive feeling with 30 levels of damping force adjustment.
■Kit Parts