PRODUCT
SUSPENSION
HIPERMAX SERIES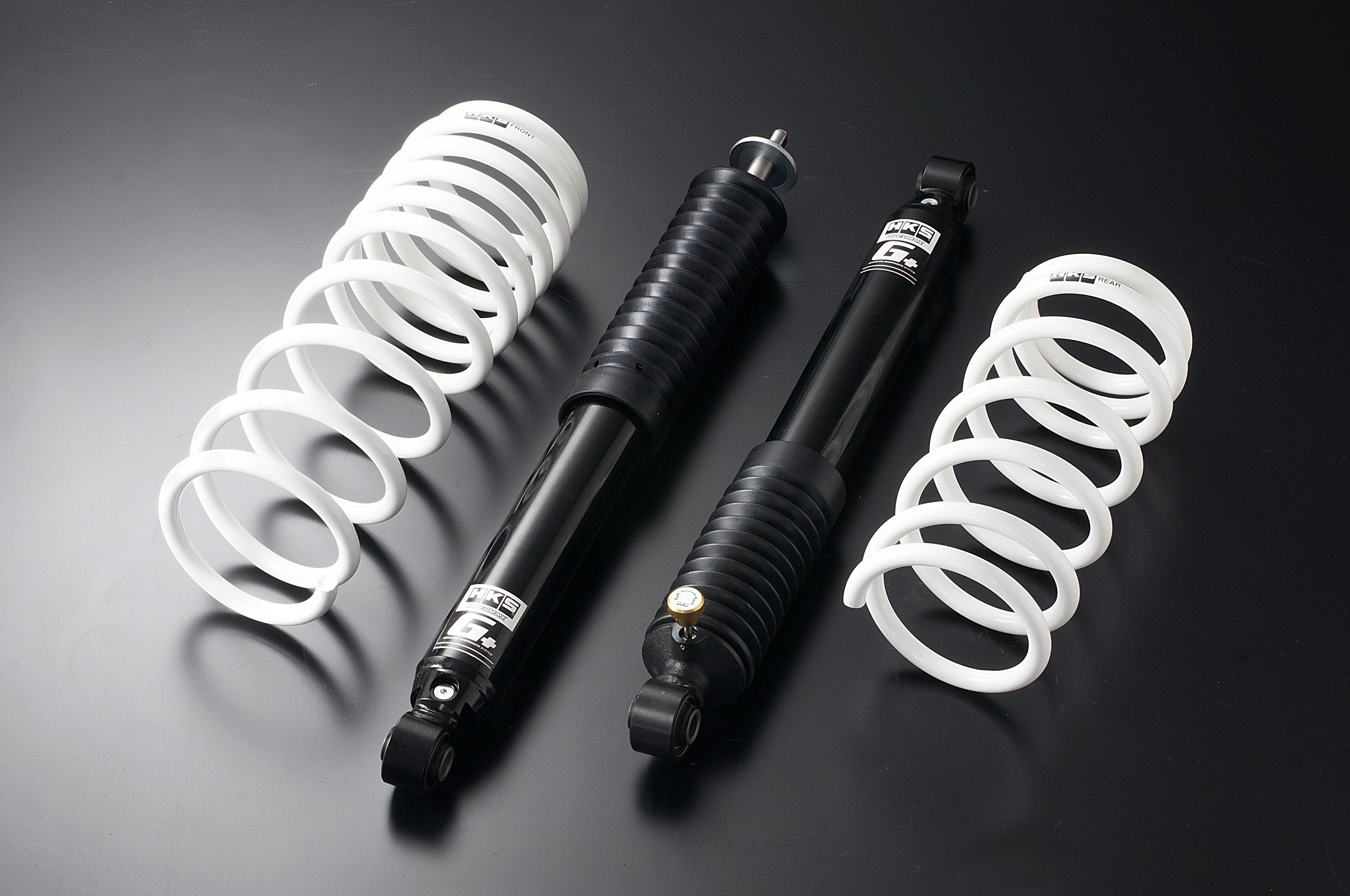 Single Tube
Damping Force
Adjustable
Fixed Lowered Height
Special Oil
PNE Coating

【HIPERMAX G +】
A definitive version of factory design street damper, features the best from MAX G series plus damping force adjustment.
Single tube damper and factory design significantly improves strength and reliability, improves ride quality towards more subtle, enables swift and precise response and provides better feedback. The series adds 30-way damping force adjustment to "HIPERMAX G", making it possible to enjoy both soft settings for a more comfortable ride and firm sports car like suspension experience.
Setting Chart
Handling
Steering Response
Ride Quality
Winding Road
Vehicle Body Ro
Rough Road Surface
Stability
Straight
Bump
Cornering
Road Joint
Brake
Nose-dive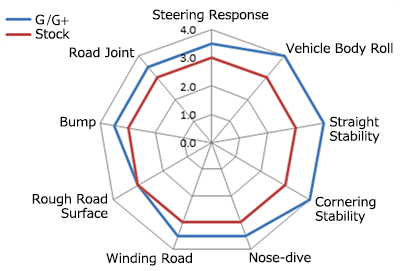 <Product Basic Structure>
●Single Tube Damper Assembly
●Special Low-down Style Spring
※The stock upper mounts are used.
Pursuit of Higher Quality ~High Performance Created by Basic Design~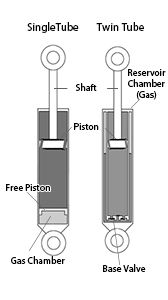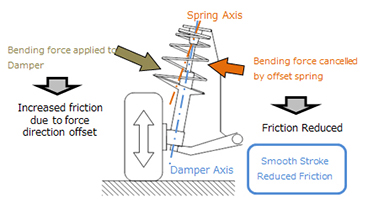 ●Single Tube
HKS has been focusing on utilizing single tube technology since the beginning of in-house suspension research and development. A single tube damper is a natural choice for HKS as high performance of the single tube damper has been proven through use by many manufacturers in their racing and luxury cars. A single tube is a choice when product quality is prioritized over everything else. Optimum damping force, stability and structural rigidity, responsive setup and superior ride comfort in various road conditions are all made possible thanks to using of single tube dampers
●Natural "G" Based on Dynamics
Maintaining the stock (genuine) design structure. Adjustable suspension has the advantage of changing vehicle height to suit an owner's preference; however, the height adjustment range and stroke length are difficult to maintain. The stock shape type suspension allows more stroke for precise settings; premium ride quality under various road conditions is guaranteed.
By utilizing the stock suspension structure, spring length can be maintained whilst being able to cancel the bending force applied during suspension stroke compared to coilover type designs. This allows full utilization of the spring and damper's performance. In order to achieve both a high quality ride and appropriate low stance, it is natural from the perspective of chassis dynamics to maintain the design structure of the stock damper.
●Quality from the Materials Up
The spring material is of the highest grade, which exceeds the general standard delivering superior durability.
●High Rigidity Not Comparable with Conventional Dampers
The rigidity of the mounting bracket and case have been greatly enhanced.
With strut type suspension, the damper holds the vehicle weight; therefore, by combining with an inverted type damper, the handling road holding and stability during braking are improved, and a premium ride quality is provided.
●PNE Coating for Long Life Performance
HKS suspension series utilize PNE coating which is proven in snowy regions and the coasts to maintain premium ride comfort. This special surface coating provides 5 times better durability over standard galvanizing.
Transition to Luxury Cars ~Setup Technology realizing high Performance~
●Frequency measured by G-sensor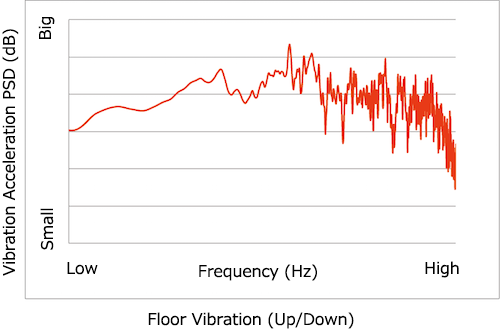 ※The result of In-house Test.
●Approach to the Perfect Setup
Even if the base design is excellent, without a proper understanding of each vehicle's characteristics and technology to optimize setup, the advantages of the base design cannot be fully utilized. HKS conducts many tests under various conditions to ensure the high quality of ride, handling, and driving stability. Various vehicle specifications such as larger tires/wheels are taken into the consideration when testing the products.
HKS never compromises to make our customers satisfied with our product under various environments.
●Internal Parts Defines Setup
Valve shims are a key part in defining the suspension feeling. HKS uses a large variety of shims compared to many other manufacturers to create the variety of dampening needed. A small difference to the dampening force can make a noticeable difference to the driver. HKS performs multiple tests to perform these small changes to create an uncompromising premium ride quality.
"Made in JAPAN" - High Quality
HIPERMAX Suspension Series Made in ISO9001 Certified Facilities.
Each part of HIPERMAX G series have been upgraded to the latest specification parts.
Every material used is inspected based on HKS' own standards that are more severe the than the general market quality standards in order to ensure the highest quality. Also, the dampening force of each damper is carefully inspected to deliver high quality dampers.