The sport model to have a comfortable drive even in the winding road.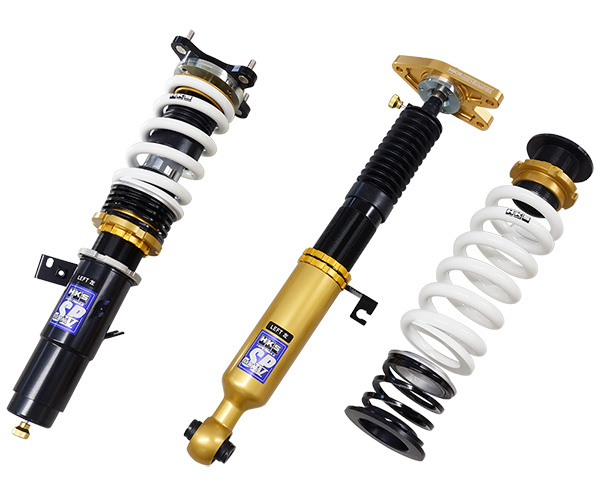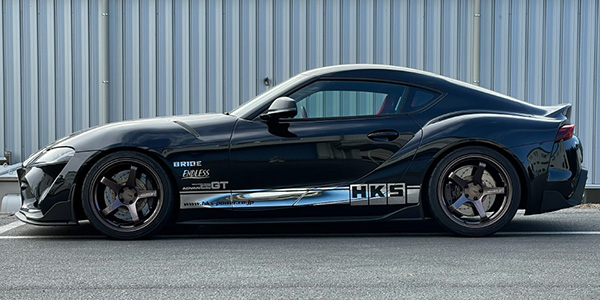 The model in the photo is DB02.
*1. Height from road surface to fender arch.
*2. Height at factory is the data tested at HKS with the setting of Full Kit. (HKS' recommended setting.)
*3. Adjustable range (However, the lowest value may not be road legal.
Even within the adjustable range, car body, arm etc. may contact. In such case, it will be hard to drive.
Damper oil leakage or any other problems caused by low ride height setting from the factory setting will void the warranty of the product.)
*4. Drivable range that there is no contact of car body or arms etc. (However, change of tire/wheel size may cause a problem.)
Caution). Actual data depends on each vehicle.
Kit information
Spring of Full Kit
Specification of damper
* The value of the damping force is at piston speed of 0.1m/sec.
Setting data
* Refer to the above explanation *3 of ride height information for drivable high and low limitations.
Test vehicle information
* Test data at HKS.
Parts List * It may be changed without prior notice.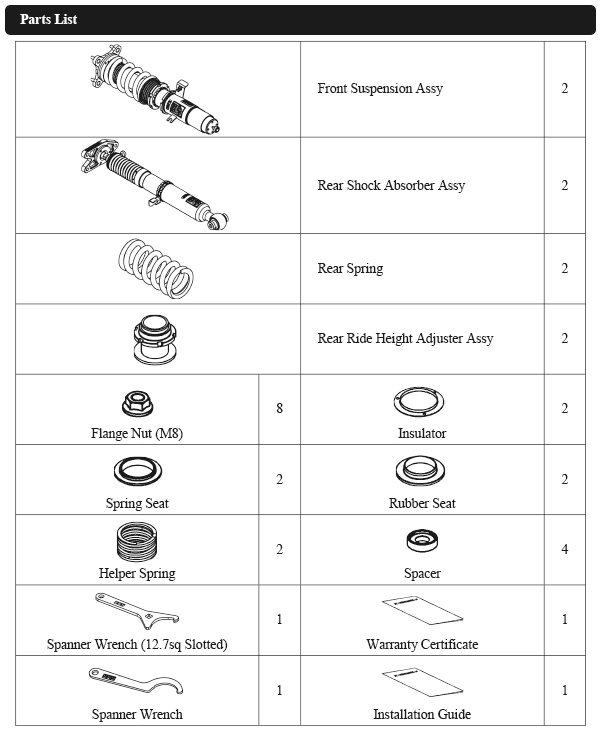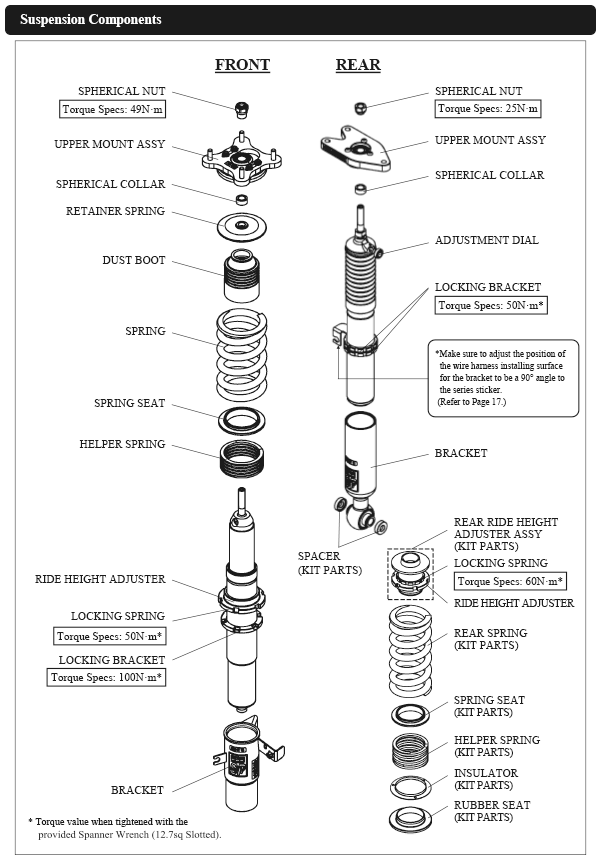 Point
Mr. Manabu Orido (also known as Mr. Supra) set a 1.682s faster time on racing track at Fuji International Speedway with only suspension upgrade.
This suspension utilized a conventional shock absorber rather than factory electronically controlled one and a vehicle is easier to understand and to control according to the driver's intention.
Using the high rate spring provides a smooth ride without too stiff feeling and at the same time helps to translate a feedback from tires.
Using HKS traditional inverted type at the front. To ensure the stroking amount and height adjustable range, HKS designed special outer cover.
Adjustment type pillow upper allows to adjust the camber angle.
The billet aluminum upper plate is used at the rear. This is for weight saving without losing the necessary strength.
The straight wound spring is used at both front and rear allowing to easily change spring rates.
Note: Error canceler is required due to removed factory Electronic Control Shock Absorber.
Note: Ships preset to DB42. When installing to DB82, please change to test data as shown in the installation manual.