The sport model to have a comfortable drive even in the winding road.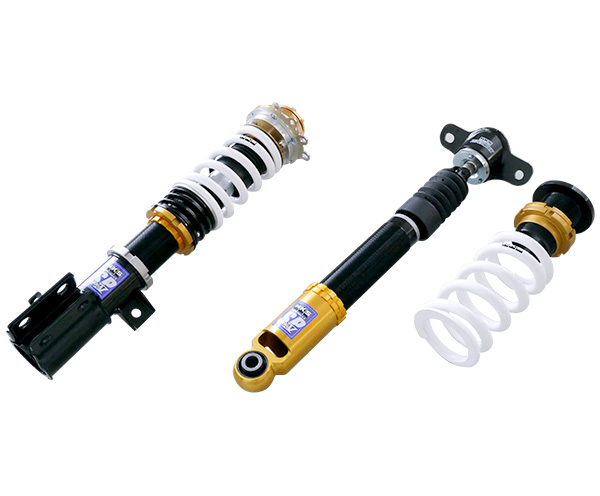 *1. Height from road surface to fender arch.
*2. Height at factory is the data tested at HKS with the setting of Full Kit. (HKS' recommended setting.)
*3. Adjustable range (However, the lowest value may not be road legal.
Even within the adjustable range, car body, arm etc. may contact. In such case, it will be hard to drive.
Damper oil leakage or any other problems caused by low ride height setting from the factory setting will void the warranty of the product.)
*4. Drivable range that there is no contact of car body or arms etc. (However, change of tire/wheel size may cause a problem.)
Caution). Actual data depends on each vehicle.
Kit information
Spring of Full Kit
Specification of damper
* The value of the damping force is at piston speed of 0.1m/sec.
Setting data
* Refer to the above explanation *3 of ride height information for drivable high and low limitations.
Spring of Full Kit ※5: When changing the spring rate for the rear section, please change the spring length to 150 mm only if you choose 235 (24) N/mm (kgf/mm).
Test vehicle information
* Test data at HKS.
Parts List * It may be changed without prior notice.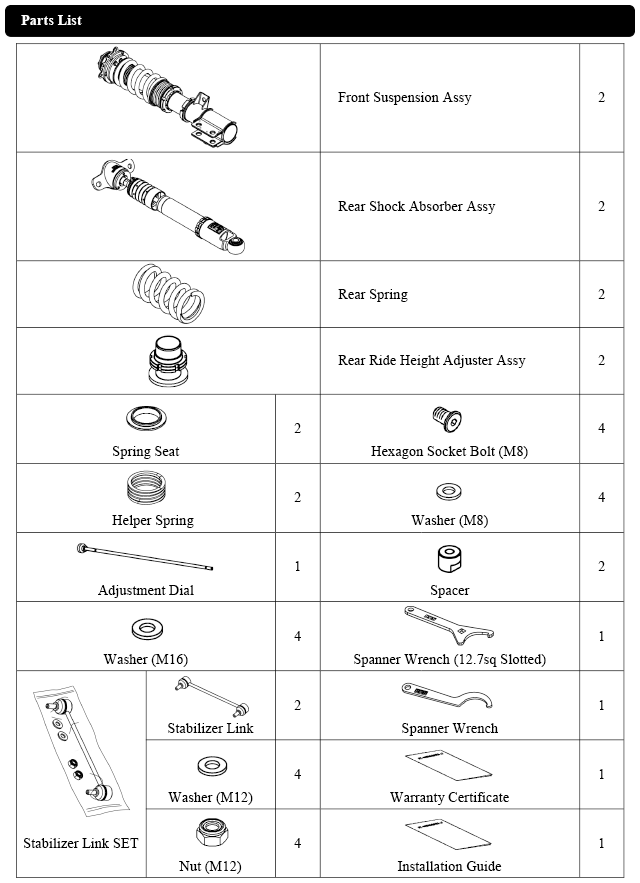 Point
We were testing several different spring rates, this is a set a spring rate that can be shared between track and street.
We have sought to improve stability and control, as well as the quality of the ride comfort.
Special damping force adjustment dial (rear section) is included to enable damping adjustment without jack-up even at low vehicle height. Loading method to the vehicle is also taken into consideration.
We have recommend F:16-18k and R:22-24k while using at a truck. It is more comfortable to drive on truck with extreme controllable.
If you change to F:16k/R:22k the action is milder and easier to manage. If you want to change the performance of the car aggressively, F:18k/R:24k is a good choice.
A track use, damping adjustment should be adjusted from F:D=10, R:D=8 to suit your preference.
In the test at Fuji Speedway, we had good results with the front upper mount assembly mounted at B and with variable camber/caster at the upper limit.
Note: Depending on the size of the wheel and tire, the front ride height may interfere with the tire.
The spring rate can change 2kg increments for both front and rear, and the spring length can be changed to 150mm only when R:24k is selected.