Aerodynamic carbon cover to make the engine compartment rich and luxurious.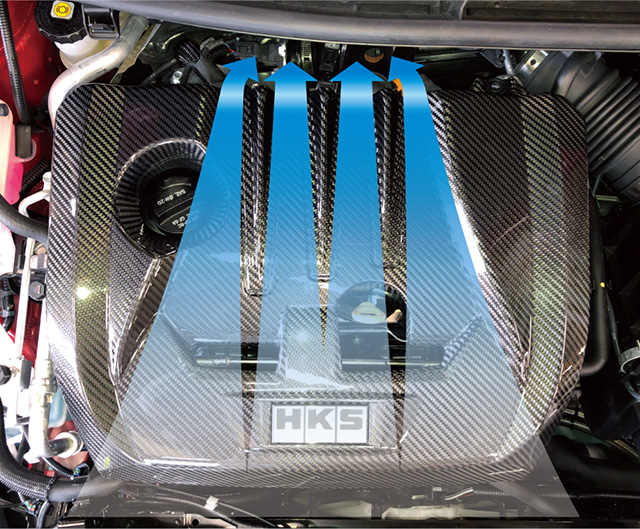 ■Concept
This is a performance & custom part that replaces the stock engine cover.
By using twill weave carbon, the interior of the engine compartment can be upgraded to a luxurious space.
The sound insulation material installed on the tail of the stock cover can be transferred to ensure the same sound insulation performance as the stock.
■Features
The HKS engine cover is designed to reduced turbulence in the engine compartment compared to the stock one.
As a result of the test,(Figure 1) it was confirmed that the HKS engine cover allows more fresh air to pass between the head and the tail of the hood than the stock engine cover at the same speed.
Head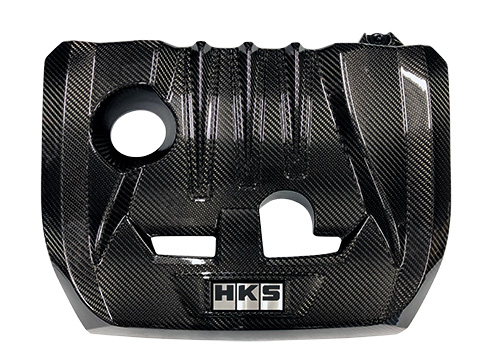 Tail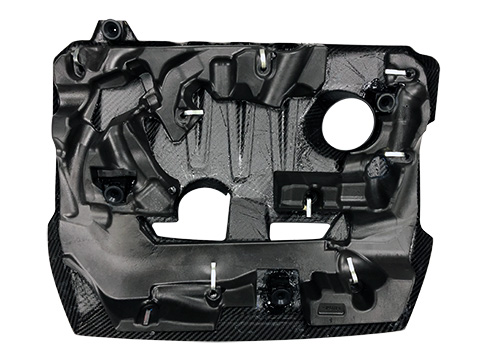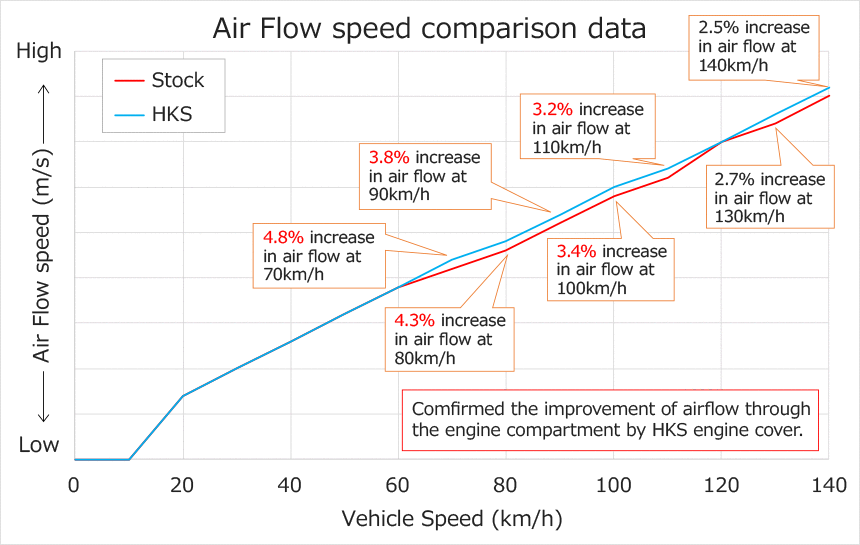 ■CAUTION
We recommend to transfer a sound insulator from stock to HKS engine cover. Simultaneously, replace the rubber grommet.

The Fuse box cover needs a stock one. (Not Replacement Type)