SPORTS TURBINE KIT
"HKS GT III Turbine" is a new generation of turbo combining MHI brand CHRA with HKS original housing designed from the long term know-how HKS has accumulated over many years.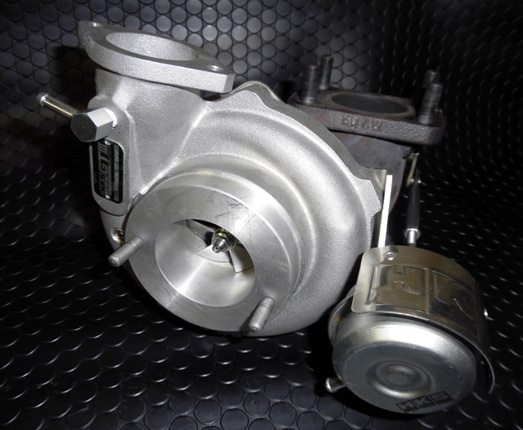 ■Features
Renowned high efficiency MHI CHRA for the center cartridge
Recent requirements towards fuel efficiency and emissions control has accelerated the development of turbo technology and this has been adapted for tuning. A high efficiency unit with high boost at low air flow ranges whilst preventing surging is realized.
High Versatility
The combination of the ultimate turbine blades and its optimal housing creates an amazingly versatile turbo. High output, high response turbo tends to suffer with surging.
GT III Turbine minimizes surging making it an easy to use unit with flexibility of setup. Whilst this is a thrust bearing type turbo, high response compatible with ball bearing setup has been achieved.
Included with φ100 suction adapter kit
HKS designs the optimal housing with the long term turbocharger development knowhow and latest airflow analysis. Compressor housing can be equipped with stock suction pipe.
Also, φ100 suction adapter is included in the kit so the performance of GT III-RS can be demonstrated to the utmost. A wide selection can be made according to engine specifications and preferences.
■Performance

(HKS Data)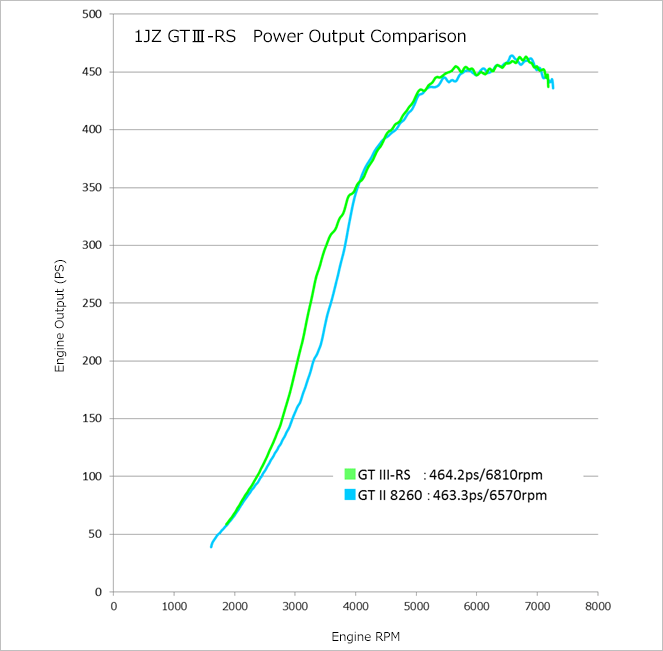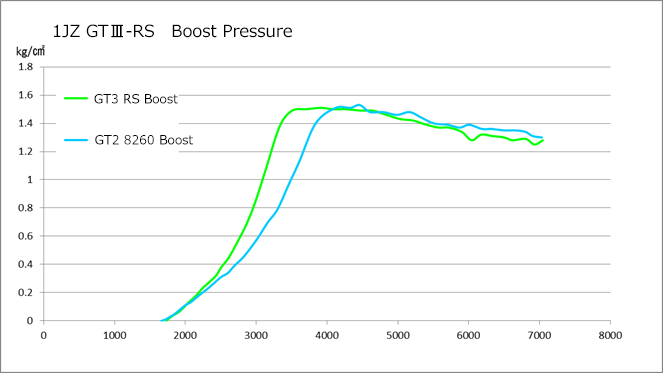 ※The torque and engine output may vary depending on the measuring instrument and/or individual difference of vehicles.
■Kit Parts
GT III-RS Turbocharger Assy (Actuator included.)
Gasket, Bolts, etc.
■Note
Modification of factory parts is required.
Upgrading the injector, fuel pump, other engine parts are required based on the boost pressure and engine output setting.
The graph shows the results of in-house test.
The actual results may vary depending on test condition, measurement instrument, vehicle's individual characteristic, and/or specification.