GTIII-RS A/R0.75 WG TURBINE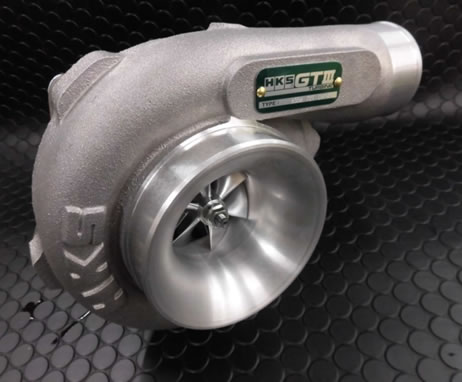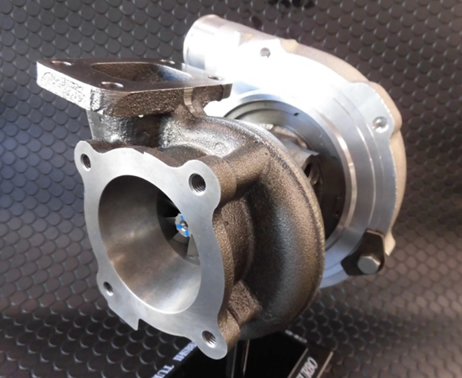 【Features】
Highly reliable MHI high performance CHRA.
Compatible with GTII 7460, 8262, GT2835, and 3037 series.
Recommended engine output range is between 340HP (250kw) and 480HP (353kw).
Compressor housing suction diameter is 100mm, and outlet diameter is 49mm.
Turbine inlet flange is T25, and outlet flange is 4-bolt 64mm flange.
Installation size of the oil port and water cooling port is slightly different between GTII 7460, 8262,
GT2835, and 3037 series and GTIII-RS. Simple modification is required.
【Engine Output】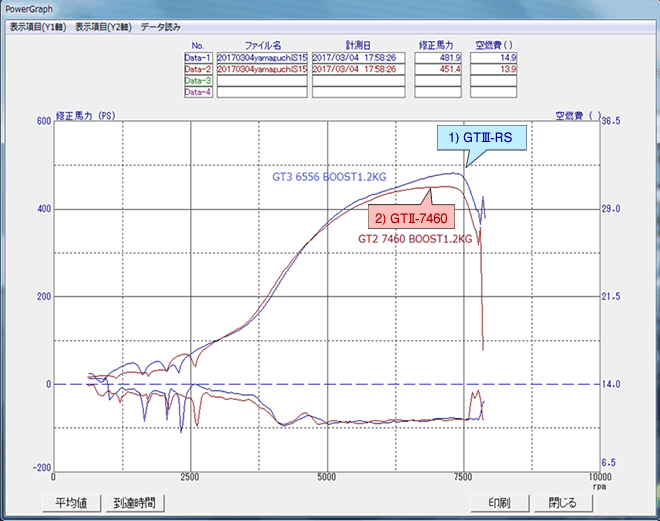 Test Vehicle:SILVIA/SR20DET
HKS METAL HEAD GASKET 1.2mm
HKS CAMSHAFT STEP1 256°
HKS SUPER POWER FLOW
HKS MUFFLER
EVC (Boost 1.5㎏f/cm2)
1)GTIII-RS :481.9ps(354kw)
2)GTII7460:451.4ps(332kw)
【Note】
The graph above shows the result of in-house testing.
The actual results may vary depending on each vehicle's specification(s).