GT III FX SPORTS TURBINE KIT
for ZC33S SWIFT SPORT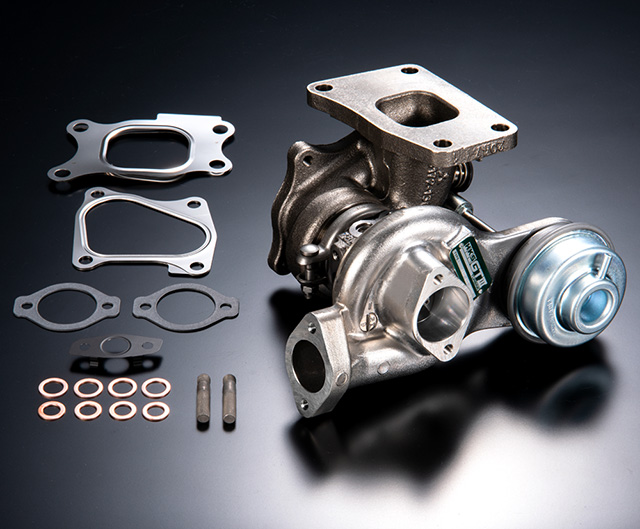 "GT III Turbine" is a new generation of turbo combining MHI brand CHRA with HKS original housings designed from the long term know-how HKS has accumulated over many years.
■Features
◆Renowned high efficiency MHI CHRA for the center cartridge
Recent requirements towards fuel efficiency and emissions control has accelerated the development of turbo technology and this has been adapted for tuning. A high efficiency unit with high boost at low air flow ranges whilst preventing surging is realized.
◆High efficient turbo enhances the possibility tuning can provide.
HKS starts tuning by conducting intensive analysis of the standard turbocharger operation.
For K14C engine tuning, it has concluded that it is effective to perform light tuning to turbocharger upgrade.
As the graphs below show, the exhaust pressure and intake air temperature are reduced only by the turbocharger; the engine output is increased by 8.6ps & 0.5kgm without ECU resetting.
The compressor wheel diameter of this GTⅢ-FX turbocharger is enlarged by 4.0mm, and turbine wheel is enlarged by 3.0mm to increase the maximum flow rate by 40%; therefore, the engine output may reach 200ps(147kw) depending on the tuning level.