SUPER FIRE RACING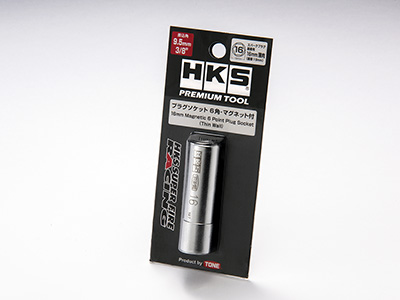 【PLUG SOCKET】
The plug socket for the spark plug with 16 mm opposite side of the nut.
Generally, BMW is using the plug with 14 mm and 12 point.
It can be used "M-XL" spark plug with screw Φ12, L=26.5, insulator Φ10.5 too.
However, these cars have a narrow spark plug hole that require thin type plug socket. HKS has developed a plug socket that meets those requirements in collaboration with the famous tool manufacturer TONE.

Dimensions

List of vehicle using thin type plug socket.
Confirmed by HKS, as of Aug 2019