PRODUCT
SUSPENSION
HIPERMAX SERIES


【HIPERMAX Series Option Parts】
HIPERMAX Series option parts

Wrench Set (2 pcs)

Universal Bracket (2 pcs)

Installation Spacer (2 pcs)

Spring Set (2 pcs)

Dustboots Set (Black)
(2 pcs)

Dial Set for Inverted Type (Gold) (2 pcs)

Adjustment Cable Set (2 pcs)

Adjustment Dial (1 pcs)

Adjustment Knob Set for Inverted Strut Type (2 pcs)

Rubber Upper Bearing Set for Inverted Strut Type (2 pcs)

Spanner Wrench (12.7sq)
(1 pcs)
DUST BOOTS SET

Installation of these dust boots prevents damage to the damper from stepping-stones and enhances durability of the damper.
BUMP RUBBER (2 pcs SET)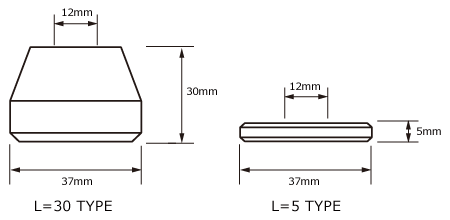 THRUST WASHER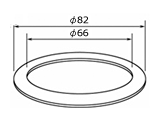 For easier ride height adjustment of a normal coilover damper, insert this washer between the spring and lower seat.
SPHERICAL BEARING (2 pcs set)
The spherical bearing is press-fit to the spherical body. Use this bearing assembly when a pillow ball of a pillow upper mount is worn out as a repair part. Easy bolt-on installation.
* NOTE :
Select correct one referring to the application chart below. The shape must be the same as the one previously installed.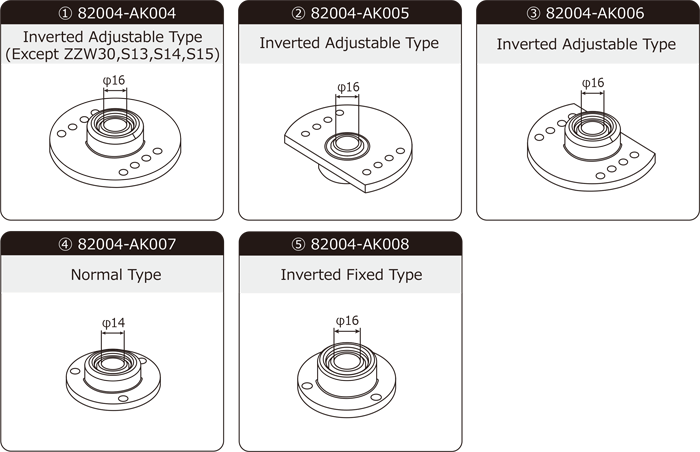 ■HIPERMAX MAX IV SP
(1)
ZN6(F), CT9A(F), CZ4A(F), GDB(E-G)(F), GRB(F)
(2)
-
(3)
S15(F)
(4)
ZN6(R), S15(R), BNR32(F), BNR32(R), BNR34(F), BNR34(R), R35(F), R35(R), Z33(F), Z33(R), CT9A(R), CZ4A(R), GRB(R), FD3S(F), FD3S(R)
(5)
GDB(E-G)(R)
(6)
-
■HIPERMAX MAX IV GT
(1)
ZN6(F), CP9A(F)
(2)
-
(3)
-
(4)
-
(5)
-
(6)
-
■HIPERMAX S-Style X
(1)
-
(2)
#CR30W(F), #NH10W(F), AZR60G(F), ZRR70W(F), E52(F)
(3)
NCP31(F), QNC21(F), NHW20(F), ZVW30(F), ZVW4#W(F), GSR50W(F), GGH20W(F), C25(F), RF3(F), RG1(F), RK1(F)
(4)
JZS161(F), JZS161(R), JZS171(F), JZS171(R), JZS177(F), JZS177(R), UCF20(F), UCF20(R), UCF30(F), UCF30(R), GRS18#(F), GRS18#(R)
(5)
-
(6)
-
■HIPERMAX D'
(1)
-
(2)
-
(3)
-
(4)
JZX100(F), JZX100(R), JZX110(F), JZX110(R), S13(R), S14(R), S15(R)
(5)
-
(6)
-