An updated MAX IV GT with improved handling and comfort, an ulimate street suspension.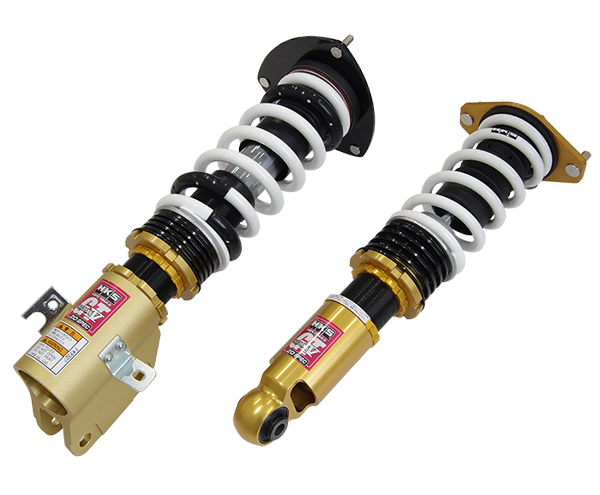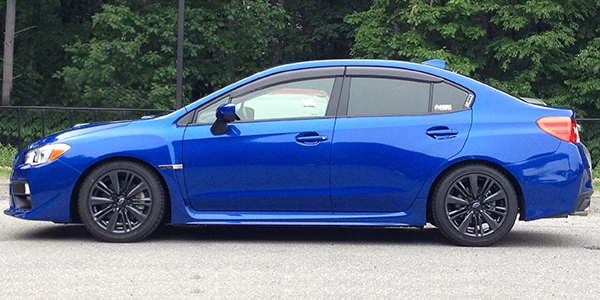 ▲The above photo is an item for VAB.
*1. Height from road surface to fender arch.
*2. Height at factory is the data tested at HKS with the setting of Full Kit. (HKS' recommended setting.)
*3. Adjustable range (However, the lowest value may not be road legal.
Even within the adjustable range, car body, arm etc. may contact. In such case, it will be hard to drive.
Damper oil leakage or any other problems caused by low ride height setting from the factory setting will void the warranty of the product.)
*4. Drivable range that there is no contact of car body or arms etc. (However, change of tire/wheel size may cause a problem.)
Caution). Actual data depends on each vehicle.
Kit information
Spring of Full Kit
Specification of damper
* The value of the damping force is at piston speed of 0.1m/sec.
Setting data
* Refer to the above explanation *3 of ride height information for drivable high and low limitations.
Test vehicle information
* Test data at HKS.
Parts List * It may be changed without prior notice.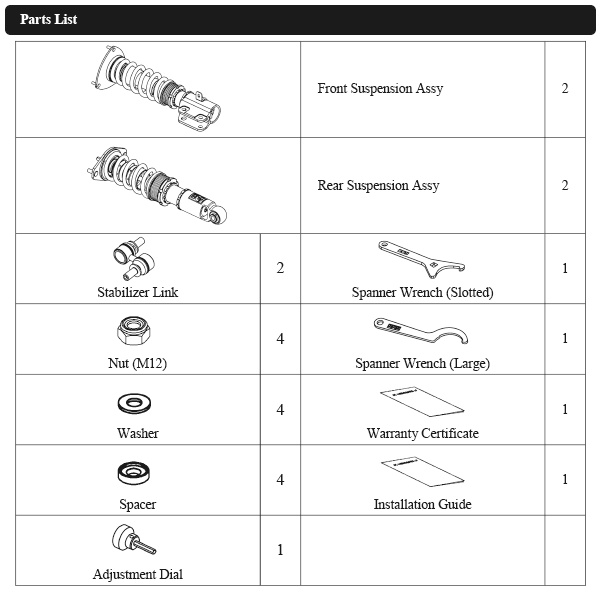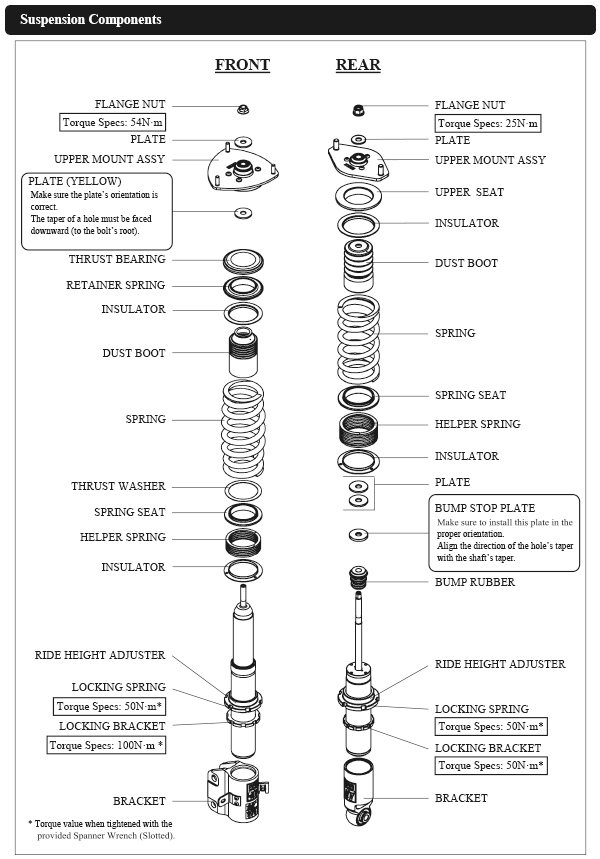 Point
The new version improves the steering for enjoying the drive even more together with comfortability.
With technology improvement, HKS continues to successfully improve control and damping force characteristics. The new MAX IV GT 20 Spec improves the comfortability of both driving and steering compared to the existing MAXIV GT by increasing the spring rate by 1kg at both front and rear. Enjoy the improved steer feeling on the winding road or circuit. Regular MAXIV GT retains damping force mild to keep the comfortable driving and weight transfer at the rear side with tuck-in in the corners. Damping convergence is also improved.
For users who prefer the drive comfort, we recommend reducing the spring rate by 1 kg at both front and rear. Users who don't care about the small vibrations can select a higher spring rate setting. It makes steer feeling of the car more sporty and alive.
Smooth and calm ride feeling for S4, we recommend 1k spring lower rate for both F&R. Also, who prefers the sporty steering feel does not need any spring rate change from factory setting 9k / 7k.
The alignment data came from at the camber adjusting bolt of the front strut fully turned to the negative side.
The shock body length at the front should be kept more than 262 mm of the lowest limit of the driving. If the length less than 262 mm, the wheel touches the fender over bumps.
Please use the stock stabilizer link when setting up the front shock body length more than 279 mm.