An updated MAX IV GT with improved handling and comfort, an ulimate street suspension.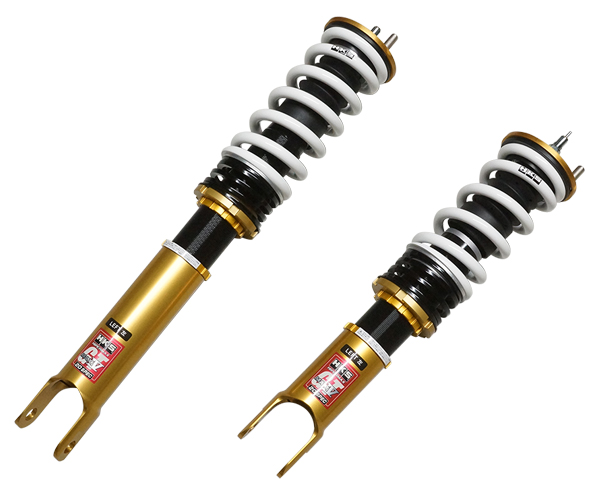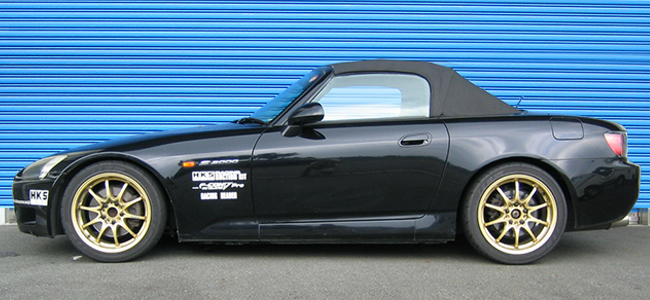 ▲The above photo is an item for AP1.
*1. Height from road surface to fender arch.
*2. Height at factory is the data tested at HKS with the setting of Full Kit. (HKS' recommended setting.)
*3. Adjustable range (However, the lowest value may not be road legal.
Even within the adjustable range, car body, arm etc. may contact. In such case, it will be hard to drive.
Damper oil leakage or any other problems caused by low ride height setting from the factory setting will void the warranty of the product.)
*4. Drivable range that there is no contact of car body or arms etc. (However, change of tire/wheel size may cause a problem.)
Caution). Actual data depends on each vehicle.
キット情報##

Test vehicle information
* Test data at HKS.
Parts List * It may be changed without prior notice.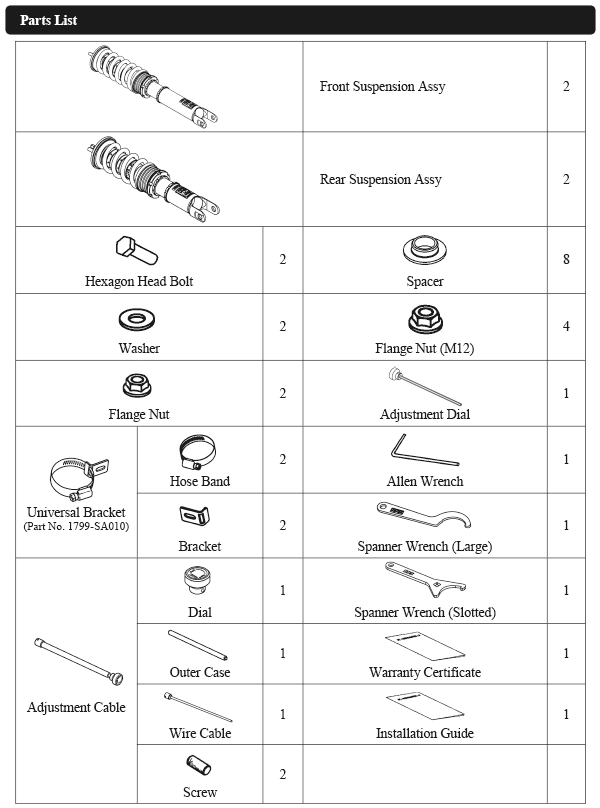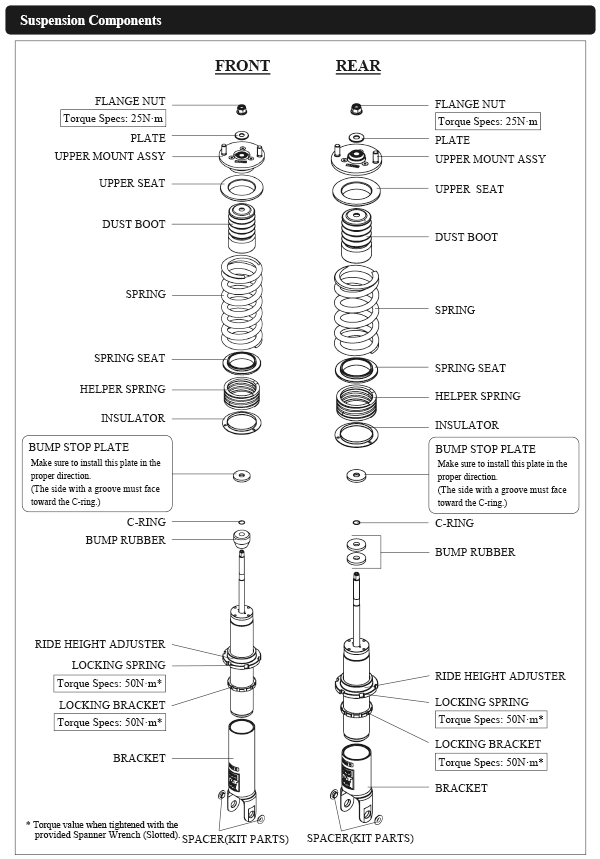 Point
Revised the damping force curve and increased the spring rate for improved steering response compared to existing MAXIV GT. GT 20 SPEC evolves to a high potential damper with ensuring the smoother ride feeling more than standard MAXIV GT and adds a precise damping force setting.
The suspension set up for preventing the stiff feeling of the damper and in consideration of S2000's unfavorable behavior due to changing roll speed.
We have implemented a minimum bump rubber instead of utilizing an adjustable rear spring in order to improve an unstable behavior at full bumping.
Therefore, HKS recommends replacing a bump rubber by a 30mm or 40 mm (not included) one for preventing bottoming out when lowering the vehicle or if willing to increase stroke amount.
The test were carried out on a vehicle equipped with a roll bar and a front strut bar, modifications typical for this vehicle.
This suspension nicely matches mechanical LSD and can be enjoyed in a variety of situations from daily driving to track or gymkhana.
At the left rear corner, adjustment of damping force is done via a wire extension to avoid a fuel filler hose. Other may be adjusted with a provided regular dial.