PRODUCTR35 GT-R
POWER TRAIN PARTS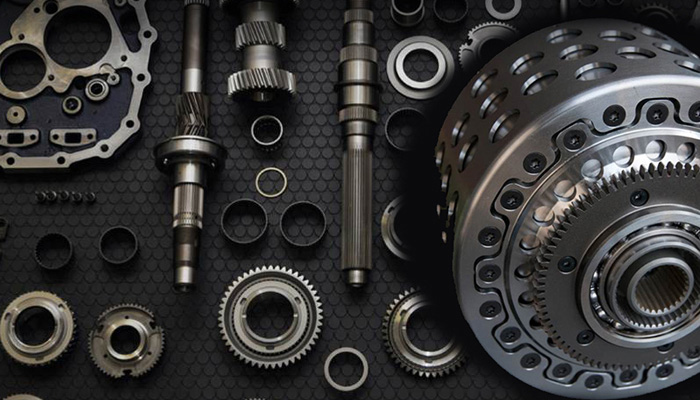 Transmission Gear Kit with Clutch
HKS has developed a new Transmission Gear Kit with Clutch for ultimate power support for R35 GT-R.
We have tested over and over in severe environment with HKS GT1000 spec with slick tires at circuit for time attack.
This is it! The ultimate Transmission Gear and Clutch for the ultimate capability of torque.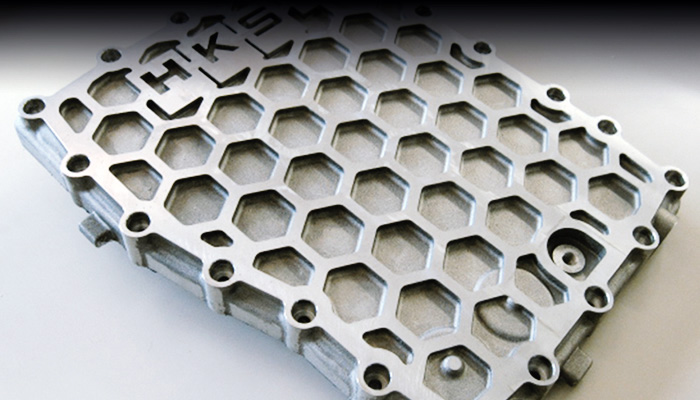 Oil Pan Upgrade for GR6
HKS OIL PAN UPGRADE for R35 GT-R was specifically designed for the GR6 transmission to reduce load to the transmission and extend the transmission life. The high strength aluminum casting honeycomb mesh structure improves the rigidity of the transmission case, reduces the load to the internal components, and improves the gears function. Reducing the load to the transmission with the HKS Oil Pan is highly effective and recommended for longer life of your GT-R.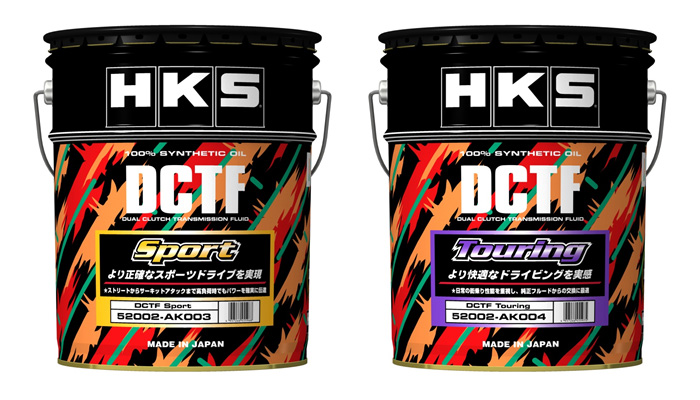 DUAL CLUTCH TRANSMISSION FLUID (Sport/Touring)
New DCTF inherits all the best from its predecessor DCTF-II and further improves various properties, such as high oil fluidity in low temperatures and strong oil film in high temperatures and also performance under high loads. New series introduce Sport type for track use and heavily modified vehicles and Touring type for stock and light tuned vehicles for maximum comfort.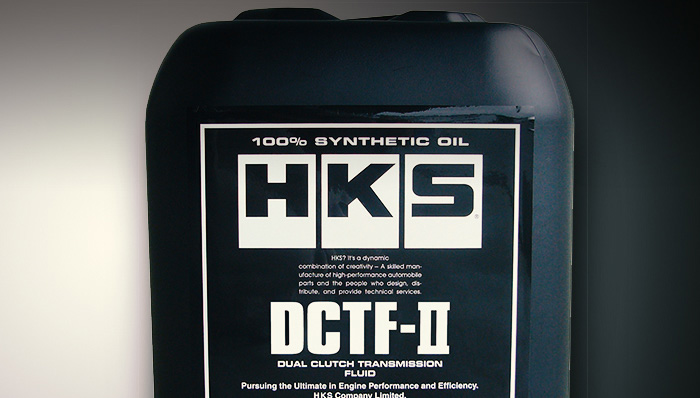 DUAL CLUTCH TRANSMISSION
FLUID-I 20L
HKS DTCF-I has more advantages to high load driving. Comparing to the factory fluid, the flow properties at low temperature is improved so the ordinary use of the transmission can be smoother, and the oil film strength at high temperature is improved.
* To be discontinued.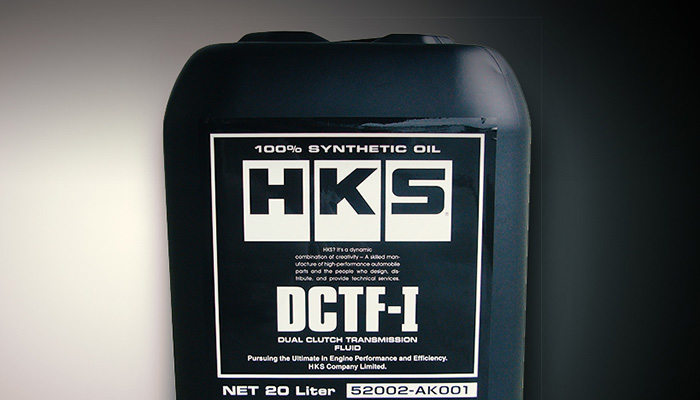 DUAL CLUTCH TRANSMISSION
FLUID-II 20L
It will protect from gear friction and have an extreme pressure for DCTF-I and stock. Also we could improve oil film stability in a high temperature by reevaluating the kinematic viscosity in all range. DCTF-II is good for high power automobiles such as GT800 and GT1000.
* Discontinued