PRODUCT
ELECTRONICS
MONITOR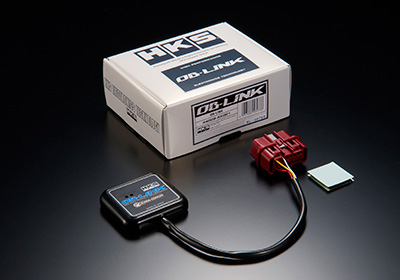 【OB-LINK】
OB-LINK extracts vehicle data from the on board diagnostics port (OBD) and sends it via Bluetooth to an Android device (Tablet/Smartphone etc.)
FEATURES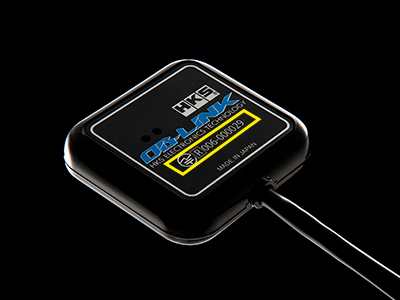 TELEC's Technical Standards Conformity Certification Obtained.
All radio equipment that is to be used in Japan must be certified by TELEC and comply to technical standards of the Radio Law. If it has violated, the user shall be punished under the Radio Law.
Radio Law Article 110
Imprisonment of up to one year or a fine of not more than one million yen.
Sales of non certified radio equipment is not illegal; however sellers are responsible for notifying this penalty to buyers. (This Radio Law should be applied to users in Japan.)
All TELEC certified items have the mark and number shown below.
Auto Power ON/OFF
The power is automatically on or off depending on the conditions of app., ECU, and Bluetooth.
Power-saving Mode
After turning off the power, the power-saving mode is activated. Power Consumption: Approximately 0.2[mA] - 0.01[mA] (Usual power consumption is 3[mA])
OB-LINK is connected to the constant power. This power-saving mode prevents the battery run-out.
Application
CarscopePlus
Data sent via OB-LINK is displayed on an Android device using a dedicated App (*).
This makes it possible to manage vehicle maintenance and display various data.
* Download the App from Google Play or HKS official website.
Conditions for Android devices
Android 6.0 or later
Equipped with Bluetooth
Bluetooth supports SPP profile
* If your device does not support the SPP profile, Bluetooth communication cannot use.
Please check the specifications of your device or contact the manufacturer to see if your device supports the SPP profile.
If you meet all the requirements for Android devices, please download and install the App.
If using OB-LINK, it is necessary to download and install the following Apps.
CarscopePlus (FOC)
●When reinstalling regardless of the version
* New installation from Google Play is possible only for devices with Android 6.0 to 8.0.

●When new downloading regardless of the version

OB-BRIDGE (FOC)
●When reinstalling regardless of the version
●When new installing regardless of the version

CarscopeAQUA (FOC)
●When reinstalling on devices up to Android 6.0.1

●When new installing on devices up to Android 6.0.1

Car Chart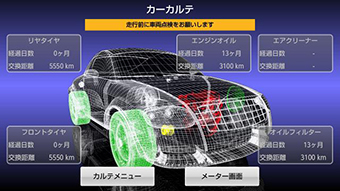 Enter vehicle maintenance schedule and message will be displayed to remind you of the next service
OBD Fault Code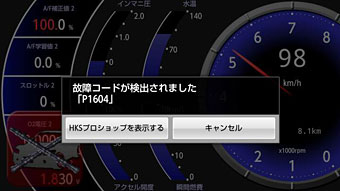 If a fault code is found then the icon is displayed in real time at the bottom left of the screen. tapping the icon shows details of the error code
Real Time Meter
Displays vehicle data in real time View modes can be switched with left or right flicks or tapping the indicators on the left or right of the screen.
Real Time Meter -Display Items-
1. Speed
2. Engine RPM
3. Water Temperature
4. Ignition Timing
5. AF Correction Value1
6. AF Learning Value1
7. AF Correction Value2
8. AF Learning Value2
9. Intake Air Volume
10. Airflow 1
11. Airflow 2
12. Intake Manifold Pressure
13. Intake Air Temperature
14. Throttle Angle1 or Throttle Voltage1
15. Throttle Angle1 or Throttle Voltage2
16. O2 Sensor 1
17. O2 Sensor 2
18. Injection Time
19. Accelerator Angle1 or Accelerator Voltage1
20. Accelerator Angle2 or Accelerator Voltage
21. Engine Oil Temperature
22. A/T Oil Temperature (ECT→EFI)
23. Shift Position
24. Error Code
* Display items may be varied depending on the vehicle.
Meter Design
Multi Information Center

Quattro Meter

Graph

Data List
The lists shown here are logged in a database. Push the graph for a while to change the view.

Eco-Meter
History List
Past data is listed and tapping shows detail of each trip. long tap can delete the record.
Trip History
Trip Data

Data Graph

Fuel Economy Map