PRODUCT
ELECTRONICS
MONITOR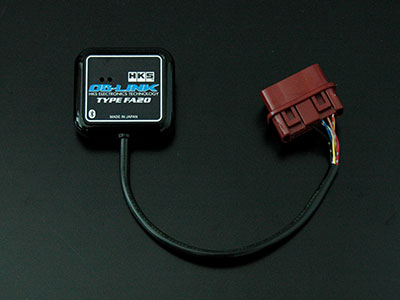 【OB-LINK TYPE-FA20】
Special OB-LINK exclusively designed for 86/BRZ based on TYPE-001.
CarscopePlus CarscopeFA20 for iOS (iOS Ver.11 or newer) (Date: 2018/2/16)
TYPE-FA20 functions
Special Functions Available Only for Type-FA20
Coupler-on Device
TYPE-001 requires initial setup, but TYPE-FA20 has preset data. Just connect the unit to the OBD II connector and complete Bluetooth pairing with a smart phone/tablet PC before use.
More Data Extractable
Addition to the data extractable by OB-LINK TYPE-001, the following performance-oriented data can be indicated:
Engine Load
Battery Voltage
Fuel Pressure
CAT Temperature
EGT Sensor
Outside Air Temperature
Left/right G
Front/rear G
Yaw rate
Brake (tread)
Target Air-fuel Ratio
Actual Air-fuel Ratio
Knocking Trim Learning Value
Knocking Control Value
Customizable Car Carte Display
The screen image of Car Carte can be changed to the vehicle a user owns.

Carscope FA20:to indicate the vehicle info. such as meters, logger, etc through OB-LINK.
※Download Carscope FA20 from App Store (iOS) / Google play (Android).
※Carscope FA20 is not compatible with OB-LINK TYPE-001.
DOWNLOAD
■Android (Ver. 6.0 or later)
CarsocpeFA20:
https://play.google.com/store/apps/
details?id=jp.co.hks_power.app.CarscopeFA20&hl=en
ObBridge:
https://play.google.com/store/apps/
details?id=jp.co.sbc.app.
ObBridge&hl=en
(* Need OB-Bridge to use CarscopeFA20)
■iOS (Ver. 9.0 or later. *Note: Ver. 10.0 and 10.1.1 are not applicable)
CarscopeFA20:
https://itunes.apple.com/jp/app/
carscopefa20/id877540680?mt=8
(* OB-Bridge in included in CarscopeFA20 for iOS)
Android QR code
1. CarscopeFA20 (free)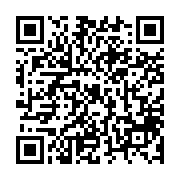 2.OB-BRIDGE (free)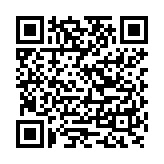 iOS QR code
3. CarscopeFA20 (free)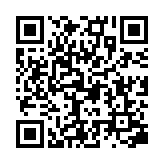 Real-time Meter
Select one from 5 types of meter indication. The warning and peak-hold functions are available.
Logger
A new memory function is added to the OB-LINK main unit. Presetting the data items and sampling time stores the date on the memory of the OB- LINK without starting app.
Driving Calendar

Fuel Consumption Record

Record History

Fault Diagnosis
Once fault is found, an engine warning icon appears.
Engine Warning Icon

Engine Fault Code

Vehicle Maintenance
Request of parts maintenance and periodical check-up appears.
Log Manager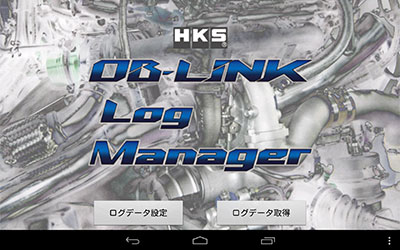 Log Manager is the app for HKS OB-LINK TYPE-001 and OB-LINK TYPE-FA20.
OB-LINK TYPE-001 and OB-LINK TYPE-FA20 have the memory function.
Log Manager can preset the logging data, extract the date, etc. using the memory of OB-LINK.
With Log Manager, the vehicle data are automatically logged in the memory of OB-LINK TYPE-001 and OB LINK TYPE-FA20.
When OB-LINK TYPE-001 and OB LINK TYPE-FA20 detects the IG-ON signal, logging automatically begins, and when the IG-OFF signal is detected, logging automatically stops.
Log data includes the following 5 accumulated data and vehicle's date set by Log Manager:
Accumulated Data: Driving distance, Fuel consumption, Maximum water temperature, Maximum oil temperature, and Engine error code.
(Some of these items may not be detected depending on the vehicle.)
※ The time stamp of up to 20 engine error codes can be memorized when detecting error(s).
Log Manager selects the log data and establishes the sampling time interval.
Items OB-LINK TYPE-001 & TYPE-FA20 obtain
Speed
Intake air volume
E/G oil temp.
E/G RPM
Intake air temp.
Water temp.
Throttle 1/2
Gear Position
Ignition timing
Error code
AF correction
Intake manifold pressure
Calmative driving distance
AF learning value
Steering angle・Brake (

tread

)
E/G load
Battery Voltage
Fuel Press
CAT Temp.
EGT sensor
Outside air temp
Left/Right G
Front/Rear G
Yaw rate
| Sampling | Memory time |
| --- | --- |
| 100ms | 139 min. |
| 200ms | 278 min. |
| 500ms | 695 min. |
| 1 sec. | 23 hours |
| 5 sec. | 116 hours |
| 10 sec. | 232 hours |
SETTING PROCEDURE
1. Check the IG Signal Line
Check the existence of the IG signal line by either of the following methods.
(1) Check the OBD II Coupler
Check if a terminal is inserted into the upper rightmost insertion port.

Terminal inserted = IG signal exists.
Terminal NOT inserted = IG signal NOT exists.
(2) Check by CarscopePlus or CarscopeFA20
Start CarscopePlus. Tap "Setting", then "Check of the IG signal line."
Either of the following message appears:
" IG signal line is OK" = IG signal line exists.
"Please check the connection with the OB-LINK. The OB-LINK, You can connect from the Meter Views." = IG signal line does not exist.
2. Connect the IG Signal Line
If the IG signal line does not exist on the OBDII coupler, connection of the IG signal line is required.
※To connect the line, it should connect to the IG signal line or ACC signal line.
For details, please refer to "6. Connection of IG Signal wire" of the instruction manual.
App.
Search "Log Manager" or "HKS" to find this application, or install it from the following QR code:
■Android
https://play.google.com/store/apps/
details?id=jp.co.hks_power.app.LogManager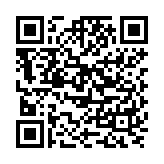 ■iOS (-Ver.10.3.3.)
https://itunes.apple.com/jp/app/
logmanager/id905155595?mt=8