PRODUCT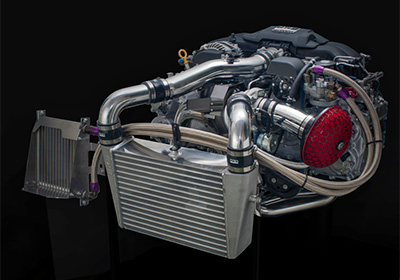 This kit can be used with HKS S-TYPE OIL COOLER KIT.
※OIL COOLER KIT is NOT included in this kit.
※This is an image of a prototype and may differ from the actual product.


【BOLT ON TURBO KIT】
HKS has released a long-waited Bolt-on Turbo Kit with GTIII-RS turbine for 86/BRZ.
GTIII-RS turbine that is the best match with 2L engine, special designed turbo housing, and other special parts are made by HKS special turbo technology.
This kit is available from a stock to tuned engine.

NOTE
※Reinforced fuel parts such as injectors are required.
※Pressure sensor is required separately.
※Vehicle modification is required in order to install this kit
※Engine management parts are not included in this kit.
※Resetting is required.


【Bolt On Turbo Parts】

Oil Pan

EXTENSION WITH CATALYTIC CONVERTER

EXHAUST JOINT PIPE