HKS products are manufactured within HKS' own facilities.
While costs may be higher than foreign made products, the pursuit of precise handling benefits from in-house produced components.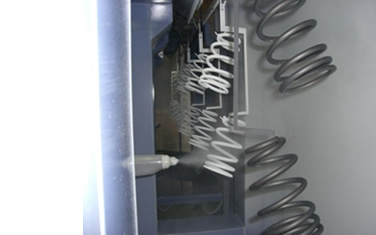 ■ HKS'Own Spring Production Line
Cold formed coiling using high strength spring steel allows high strength and precise spring molding. Electrostatic powder coating provides better corrosion and dust resistance.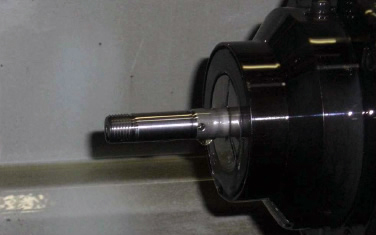 ■ Precision Rod Production
Suspension rods require extremely high processing precision because the rod continuously slides against other parts. HKS owns the most advanced machines and processes each one with great care.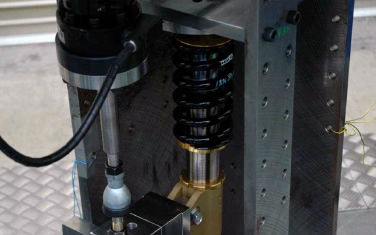 ■ Full Test Equipment Including Triaxial Testing System
HKS owns major testing facilities. Each product must pass a strict test such as triaxial test shown on the left.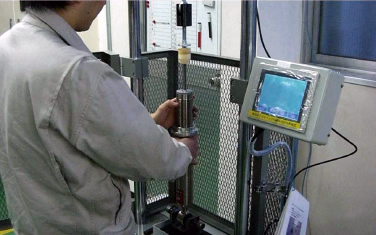 ■ Rigorous Damping Force Test
The damping force dictates damper performance; therefore, it is repeatedly tested by a special test rig and actual driving. Every product is tested for performance and durability.

HKS warrants to the original retail purchaser that the HKS Suspension will be free from defects in material and workmanship for one year from the date of original purchase.